After two days of business meetings, courtesy political calls to tour tourist sites for a week
---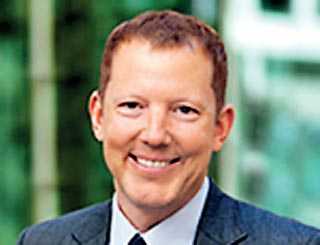 Nat Rothschild
---
British-born financier Nat Rothschild is in Sri Lanka on a business cum leisure trip lasting a week.

Having arrived via his cruise ship from the Maldives, Daily FT learns the first two days of his stay in Colombo were spent on meeting with business leaders, visit to the Port City and select politicians including a courtesy call on President Gotabaya Rajapaksa and former Prime Minister Ranil Wickremesinghe.

Nat is in Sri Lanka on an invitation of former Member of the European Parliament Niranjan Deva Aditya and former Aitken Spence Managing Director Rajan Brito.

Today onwards he is scheduled to visit tourist sites including the Cultural Triangle and slated to leave Sri Lanka on 21 January, the very day when Sri Lanka's borders are re-opened for international tourists.

Living in Switzerland, Nat is a member of the famous Rothschild family. He is the chairman of Volex Plc, a UK listed manufacturer. He has a wide range of international business interests. He is the heir apparent to the title of Baron Rothschild, held by his father.