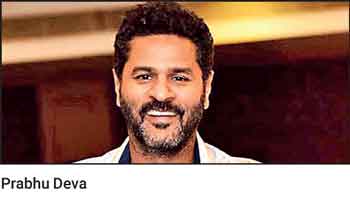 Renowned Indian actor and director Prabhu Deva has set foot in Sri Lanka to film a song sequence for his upcoming movie 'Musasi' under the directorial guidance of Sam Rodrigues.

The actor, dubbed 'India's Michael Jackson', was greeted warmly by Sri Lankan fans when he arrived at the Shangri La Colombo. Just last week, Sri Lanka Tourism invited a delegation from leading production houses of Bollywood for a six-day exploration of the country's diverse locations and rich cultural tapestry to promote the country for film tourism.

The primary objective of the campaign was to heighten awareness among Indian production houses about the benefits of shooting in Sri Lanka, alongside leveraging the services of international film providers based in Sri Lanka. This strategic move anticipates injecting a substantial boost to Sri Lanka's tourism industry, generating increased foreign income through services such as hospitality and transportation.