Finance Ministry official writes to IMF Chief assuring financing/debt relief by Export-Import Bank of India
India is third largest bilateral creditor with $ 1.68 b due as of June 2022
Says will support medium-to-long-term debt treatment through maturity extension and interest rate reduction or any other financial operations that would deliver similar financing/debt relief
Expects Sri Lanka to seek equitable debt treatments from all commercial creditors and other official bilateral creditors as well as adequate financing contributions from the multilateral development banks
Move comes ahead of visit by External Affairs Minister S. Jaishankar to Sri Lanka today
---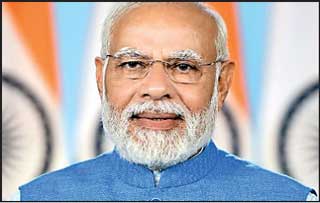 India Prime Minister Narendra Modi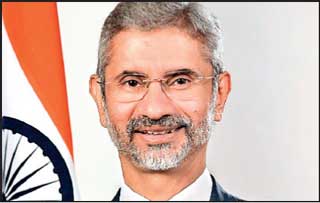 India External Affairs Minister S. Jaishankar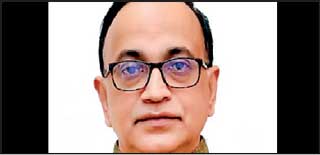 India Finance Ministry Economic Affairs Dept. Additional Secretary Rajat Kumar Mishra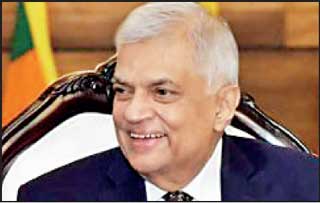 President Ranil Wickremesinghe
---
India on Monday formally notified International Monetary Fund (IMF) Managing Director Kristalina Georgieva, its assurance and support to Sri Lanka's external debt restructuring.
Up to June 2022, India›s outstanding credit to Sri Lanka amounted to $ 1.68 billion or 12% of total. India was the third largest bilateral creditor to Sri Lanka after China and Japan. India happens to be the first of the major bilateral creditors to give financial assurance, which is key to Sri Lanka successfully pursuing restructuring of external debt worth $ 46.6 billion including $ 14 billion in bilateral credit.

In the letter by Finance Ministry Department of Economic Affairs Additional Secretary Rajat Kumar Mishra, India has said the "financing/debt relief" will be provided by the Export-Import Bank of India.

"We hereby confirm our strong support for Sri Lanka's prospective EFF-supported program and commit to supporting Sri Lanka with financing/debt relief consistent with restoring Sri Lanka's public debt sustainability under the IMF-supported program and ensuring that the program is fully financed as projected by IMF staff," the letter said.

This came after acknowledging Sri Lanka's deep unsustainable debt situation and the Sri Lankan authorities' recent efforts to engage their official and commercial creditors toward a solution to restore debt sustainability under the IMF financial support.

"We commit to continuing negotiations with the Sri Lankan Government along with the Paris Club on a medium-to-long term debt treatment through maturity extension and interest rate reduction or any other financial operations that would deliver similar financing/debt relief," the letter from Mishra said, adding that relief provided by India will be consistent with restoring debt sustainability under the IMF-supported program.

India said it understands that the IMF's debt sustainability assessment will be underpinned by the program targets of (i) reducing the ratio of public debt to GOP to below 95% by 2032, the central Government's annual gross financing needs below 13% of GOP on average in 2027-32, and the central Government's annual foreign currency debt service below 4.5% of GOP in every year in 2027-32; and (ii) closing Sri Lanka's external financing gap.

"We would like to stress that the Sri Lankan authorities are expected to seek equitable debt treatments from all commercial creditors and other official bilateral creditors, as well as adequate financing contributions from the multilateral development banks. We stand ready to support your efforts on these," India said.

"We look forward to continuing cordial and in-depth discussions with the Sri Lankan authorities, IMF and the Paris Club with a view to finalising the specifics of this financing/debt relief in the coming weeks," the letter added.

Reports of India extending financial assurance was published in the Daily FT on Tuesday and the move comes ahead of the visit by External Affairs Minister S. Jaishankar to Sri Lanka today.

Apart from $ 1.68 billion outstanding, India offered a lifeline to Sri Lanka last year with a combined support package worth about $ 4 billion including loans, credit lines for the purchase of essentials and a loan deferment through the Asian Clearing Union.