Key insights from PwC Global Crisis Survey 
---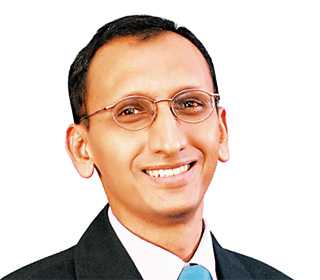 PwC Sri Lanka CEO Sujeewa Mudalige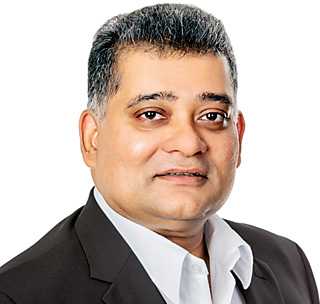 PwC Sri Lanka Chief Operating Officer and Advisory Leader Channa Manoharan
---
If there was one thing organisations could have built over the past year to sail through the more virulent effects of the COVID-19 pandemic, it has to be resilience. While for some industries the pandemic brought about positive change, the ability to prepare and plan for the worst of the crisis as well as post-pandemic recovery is possibly what would set the stronger players apart from the rest. 

Assessing the global business community's response to the prevailing unprecedented social, economic and geopolitical disruption, PwC conducted a Global Crisis Survey between August 2020 and January 2021, aimed at understanding how companies reacted to the crisis and to evaluate the lessons learnt in how they're preparing for the medium to long term in their recovery journey. 

Representing 73 countries and 29 industries, the observations captured in the survey created a compelling portrait of the tactics, tools and processes organisations have put in place and the effectiveness of these measures. 

PwC Sri Lanka CEO Sujeewa Mudalige said: "The survey had a common theme — the importance of preparation, agility, and an integrated crisis plan, with resilience taking centre stage in dealing with the crisis, enabling a smooth transition into the post-pandemic period." 

He noted: "It was found that organisations with a strategic crisis response plan were able to mobilise more swiftly, stabilise business operations and respond effectively to the shockwaves of disruption. However, an overwhelming 95% of business leaders reported that their crisis management capabilities required improvement with strategic planning."

Taking these results into context, Mudalige emphasised: "This only reinforces the importance of preparation, more clarity with regard to teams' roles and responsibilities, and scenario testing. Moreover, it proves that organisations need an agile program that can address various contingencies and types of crises."

The survey also showcased that only 35% of respondents had a crisis response plan that was 'very relevant', which meant that a majority of organisations hadn't designed their plans to be 'crisis-agnostic'. Seven out of 10 organisations reported they were planning to increase their investment in building resilience, with business leaders recognising that a foundation of resilience can make the distinction between faltering and flourishing in both times of crisis as well as in a more stable environment. 

PwC Sri Lanka Chief Operating Officer and Advisory Leader Channa Manoharan advised that the first step in addressing these challenges is to break down silos. 

He explained: "Organisations today need to shift to establish governance around resilience at the highest levels by designating a senior leader to 'sponsor' the resilience program and create steering committees to oversee the program's funding and resources."

He further noted: "A crisis management structure to establish strengths, along with a program aligned with strategic priorities, designed into an integrated program which clearly defines roles and responsibilities for crisis management, need to be put in place. This program should not be treated as a backup plan but requires to be developed as an integrated governance model, providing the right investments for resources, technology, maintenance, operations, data, workforce and financial domains." 

Manoharan went on to say that this program should be followed through with fostering a culture of resilience throughout the enterprise. 

"Finally, at the tactical level, organisation need to examine if their crisis response strategy is aligned through all functions, with the chain of responsibility well-defined. When you understand your risks and build in the correct plans, protocols and trainings, you're better equipped to launch a coordinated response to disruption," he stated.

The key takeaway from the survey was that resilience can serve as a guiding force for organisations, helping to recover from a crisis more quickly and, in peacetime, bolster strengths and open new opportunities in everyday business. All this proves that while every crisis presents its own challenges, unprecedented disruption also presents opportunities for growth. What's ultimately required is the willingness to change so an organisation can build resilience to weather any crisis and emerge stronger.