The Hotels Association of Sri Lanka (THASL) is crying foul over the licence levy based on 1% of turnover that the Municipalities and Provincial Councils are proposing to charge exclusively on the hotel industry, where all other industries are charged Rs. 6,000 as trade licence fees.
THASL President Sanath Ukwatte condemned the imposition of an arbitrary and counterproductive levy which hoteliers describe as "a self-defeating attempt to tax the goose that lays the golden egg".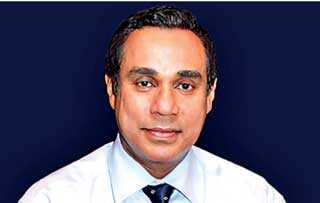 Sanath Ukwatte
He said the hotel industry is already paying colossal sums as rates, taxes and service fees for garbage collection. To the Colombo Municipality alone, the fee paid by hotels for garbage collection and taxes exceeds Rs. 200 million a year.
"A large number of councils and local bodies have sent legal notices to hotels countrywide and the industry is awaiting Government direction on this levy exclusively targeting hotels," Ukwatte said.
According to the new national policy, framework, levies and taxes imposed by local governments and municipalities have to be overall in line with development visions and the underlying strategy of the new Government, which is keen to make a transparent environment friendly for businesses.
The industry, which has the potential to be the largest foreign exchange earner and the biggest direct and indirect employer in the country, earned $ 4.5 billion in 2018.
"Currently, the industry is limping towards recovery after the devastating Easter Sunday attacks and the latest coronavirus epidemic," Ukwatte said.
In these circumstances, THASL Chief underlined the importance of an effective Government strategy which extends urgently needed support to the hotel industry in salvaging a sector of the economy, vital in terms of employment generation and the earnings of foreign exchange.