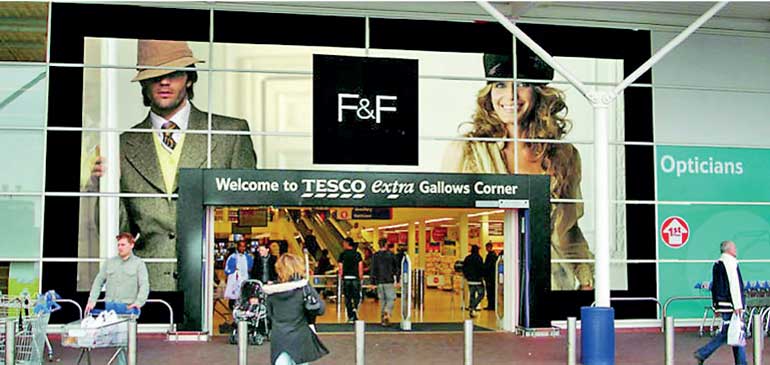 Helavation, the innovation arm of leading Sri Lankan-based global apparel manufacturer, Hela Clothing, yesterday announced the launch of its first augmented reality enabled clothing for children. The collaboration between Hela and British retailer, Tesco, is due to hit stores this December.

Commenting on this innovative use of technology, Hela Clothing CIO Nissanga Warnapura said: "After months of development we're thrilled to be launching this product for Tesco F&F. We see augmented reality and virtual reality as exciting trends for the future and have been building our expertise in these areas over the past year in order to make the technology more accessible to our customers. The Zero Gravity app will be a disruptor to the apparel space, by creating the first interactive gaming experience for children that is activated exclusively through clothing."

Helavation, which launched in 2015, is a Hela Clothing-owned innovation centre. Helavation specialises in providing data-driven solutions ranging from incremental value addition all the way to disruptive blue sky innovations.

Having built its own augmented reality program, with a dedicated team of engineers and developers, it is now positioning itself as a leader in AR technology for apparel.
Combined with Hela's own world-class manufacturing capability, across its facilities in Sri Lanka, Kenya and Ethiopia, the company will now not only manufacture garments but will also provide an end-to-end technology solution, in the form of AR and a mobile game, to their customers.

Helavation's very first AR product launch will be for the space-themed Zero Gravity t-shirt, which has been custom developed for Tesco. The British multinational retailer is leading the way by developing and testing new technologies for the apparel space and has previously launched similar products under its homeware brand. AR technology is one of the hottest technology trends, which is set to generate $83 billion over the next three years, and is yet to be fully explored in the clothing space.

"This demonstrates that not only is Hela Clothing one of the world's leading garment manufacturers but is now a key partner for multinational retailers' technology needs," said Hela Clothing Executive Director Dominic McVey.

The Zero Gravity T-shirt, which caters to boys aged seven to 12, is available to purchase online or in Tesco stores this Christmas. Once the T-shirt has been purchased, buyers will be able to download the Zero Gravity app that will let them explore the t-shirt print, through augmented reality.

Whilst AR in clothing is not new, the pioneering feature of the Zero Gravity app is that it unlocks an exclusive astronaut game. Players will only be able to access the game if their t-shirt is close at hand, creating an additional level of interactivity and excitement to the classic t-shirt.

Helavation is an innovation centre based in Sri Lanka and a proud subsidiary of Hela Clothing; one of the most respected apparel manufacturing companies in the region. It is a product of years of experience in the clothing industry, matched with a highly-driven team of innovative minds who strive to elevate customer's expectations of what is possible with technology. At its core, it aims aim to add value to its existing customers whilst also venturing into the infinite possibilities of the wearable tech space, to deliver products that are out of this world.

Hela is a $200 million company focused on apparel manufacturing, design and innovation. It is headquartered in Sri Lanka and has a reach of 12 factories across four countries. Its strength is its people and with a team of over 15,000 across the globe it spearheads the industry in ethical and sustainable working environments. It works with leading brands in the US and Europe and provides design to delivery solutions in the intimate, sleep and casual wear product range.