By Charumini de Silva
---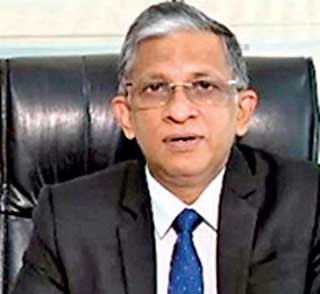 Health Services Director General Dr. Asela Gunawardena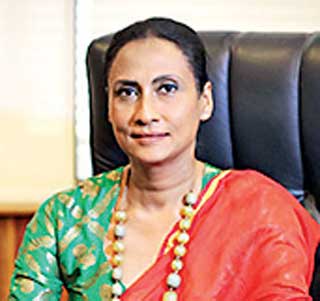 Sri Lanka Tourism Chairperson Kimarli Fernando
---
The Health Ministry yesterday called on Sri Lanka Tourism to submit COVID-19 prevention procedures, to consider the request made to further relax protocols for the travel industry.

Sri Lanka Tourism Chairperson Kimarli Fernando whilst on an official promotional tour to Moscow, in a letter to the Health Services Director General Dr. Asela Gunawardena, requested existing health protocols for Russian travellers be further relaxed.

She cited Russia as a key source market with over 144 million population, 25% of whom have been vaccinated.

"I have been informed of the letter. To evaluate such an appeal, we will first have to request for a COVID-19 prevention procedure from Sri Lanka Tourism. If the strategy proposed is acceptable, it will be considered. We are not authorised to prevent tourists coming to the country," Health Services Deputy Director General Dr. Hemantha Herath said at a media briefing yesterday.

A high-ranked Sri Lanka Tourism delegation led by Minister Prasanna Ranatunga is on a destination promotion initiative in Russia and Ukraine targeting the winter season.

Fernando in her letter made four requests: 1) Remove wearing of PPE requirement for flight crew who are fully vaccinated, 2) Remove the requirement of PCR testing 72 hours before boarding the flight for those who are fully vaccinated, 3) Remove PCR testing for children 12 years and below in line with EU regulations, 4) Allow on arrival rapid tests for fully vaccinated passengers on the tourist route, and for it to be conducted at the airport.

In her letter to Dr. Gunawardena, Fernando pointed out that for Sri Lanka to get the desired results for tourism, the four requests needed to be addressed.

The letter dated on 7 September was also copied to Tourism Minister Prasanna Ranatunga, Helath Minister Keheliya Rambukwella, Health Ministry Secretary Dr. S.H. Munasinghe, Tourism Ministry Secretary S. Hettiarachchi and Sri Lanka Tourism Development Authority (SLTDA) Director General Dhammika Wijayasingha.

In the first seven months of 2021, there had been 702 Russian tourists as the country ranked as the ninth largest source market. Last year there were 49,400 Russian tourists before Sri Lanka closed its borders in view of the COVID pandemic. Russia was the third biggest source market in 2010.

In 2019 tourist arrivals from Russia hit an all-time high with its flag carrier Aeroflot's expansion of services to Colombo playing a key part. That year Russia was the seventh biggest source market, with 86,549 tourists arriving, reflecting a high 34% growth in comparison to 2018.

SriLankan Airlines which resumed weekly flights to Moscow in late July has announced a special 'buy one, get one free' offer for Russian holidaymakers to visit Sri Lanka during this summer vacation period. This offer will be valid till 31 October.