Tourists flying back before 14 days need not undergo 3rd PCR testing
Children under 12 arriving on Tourist Visa exempted from PCR testing unless symptomatic
---
By Charumini de Silva
---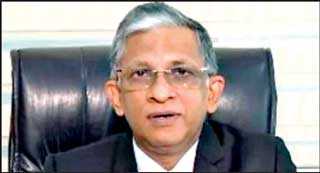 Health Services Director General Dr. Asela Gunawardena
The Health Ministry has extended further support to the resumption of tourism on the back of improved safety guidelines and best practices.


Health Services Director General Dr.Asela Gunawardena has ruled that tourists who would be flying out of Sri Lanka before 14 days will not be required to undergo the optional PCR testing offered between 10 and 14 days.

Therefore, these tourists need to undergo only the on arrival PCR testing and if they are staying for more than five days then the 5-7 days PCR testing only.

The latest position of Director General Health Services has been conveyed to Tourism Ministry Secretary S. Hettiarachchi following representations made to the Health Ministry Secretary.

The move offers convenience to those staying less than 14 days is because existing guidelines for the quarantine of inbound tourists and passengers require all to undergo the mandatory quarantine period of 14 days under supervision.

Dr. Gunawardena has also notified all relevant health sector stakeholders that children under 12 years visiting Sri Lanka on tourist visas will be exempted from the PCR testing as a screening tool for COVID-19 infections.

However, if indicated (symptomatic, identified as a first contact of a known patient, etc.), the relevant child should undergo the PCR testing.

Sri Lanka reopened borders and resumed international tourist arrivals on 21 January after a 10-month closure as part of overall measures to contain the spread of COVID-19.