Group's turnover declines by 8% to Rs. 48.23 b largely due to subdued leisure sector
But pre-tax profit rises to Rs. 1.17 b driven by quick biz resumption, cost rationalisation
---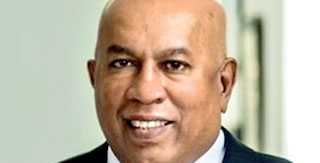 Chairman/Chief Executive Mohan Pandithage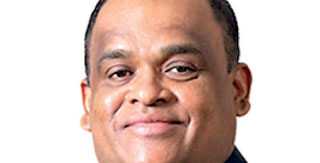 Co-Chairman Dhammika Perera
---
The Hayleys Group remained resilient amidst unprecedented challenges to record a pre-tax profit of Rs. 1.17 billion in the first quarter of the financial year compared to a profit of Rs. 285.26 million in the corresponding quarter of last year.

The improvement in profitability reflects the strong performance of the group's export-oriented businesses and ongoing focus on driving cost efficiencies. As restrictions were gradually eased and the country emerged from the lockdown, the group rapidly adapted to the new conditions, with operations returning to normalcy.

The group's ability to navigate the unprecedented complexities arising from COVID-19, particularly given the depth and breadth of its operations, is a testament to its agility and the resilience. The quick resumption of the group's business operations was amply supported by the swift and stringent measures implemented by the Government to curtail the spread of the virus.
The group's turnover declined by 8% to Rs. 48.23 billion during the quarter, mainly due to subdued conditions in the Leisure and Transportation & Logistics sectors as these industries were significantly affected by the pandemic.

Relentless focus on driving cost rationalisation and process efficiencies through the group's 'Haysmart' initiatives enabled a 10% reduction in administrative expenses, which in turn supported the 18% growth in EBITDA and 11% in EBIT during the period.

Continued losses in the Leisure sector were offset by strong core performance in export-oriented businesses. The group's pre-tax profit increased to Rs. 1.17 billion while profit-after-tax for the period amounted to Rs. 561.76 million, compared to a loss of Rs. 73.45 million last year.

"While challenges are likely to prevail in the short-term, our medium to long-term growth plans are solid and we are confident of delivering strong earnings in the ensuing quarters," said Hayleys PLC Chairman and Chief Executive Mohan Pandithage.

"The Purification and Hand Protection sectors have a strong pipeline of orders while the Plantation Sector is expected to benefit from the sustained improvement in tea prices. On the other hand, the Leisure sector continues to grapple with the disastrous consequences of the COVID-19 pandemic, and we urge the Government to continue to extend its fullest support to the sector in these challenging times, which in turn will ensure continued value creation to all stakeholders across the hospitality value chain."

The Board of Directors of Hayleys PLC comprises Mohan Pandithage (Chairman and Chief Executive), Dhammika Perera (Co-Chairman), Sarath Ganegoda, Rajitha Kariyawasan, Dr. Harsha Cabral PC, Ruwan Waidyaratne, Hisham Jamaldeen, Aravinda Perera, Jayanthi Dharmasena, Rohan Karr and Gamini Gunaratne.