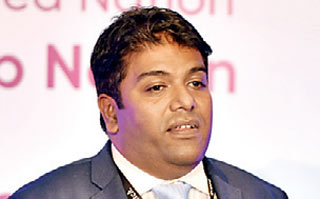 Jeevan Gnanam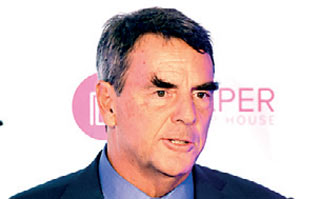 Tim Draper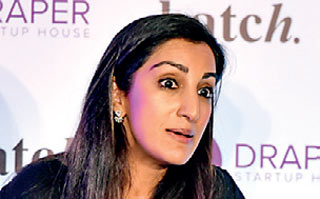 Sonia Hirdaramani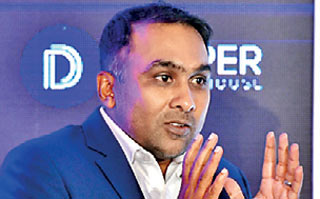 Mahela Jayawardene
---
By Rivi Wijesekera
---
Hope was decidedly the overarching sentiment conveyed by Hatch at its 'Troubled Nation to Start-up Nation' kick-off event hosted on Tuesday in collaboration with Draper Start-up House. Hatch the award-winning start up ecosystem builder entered a strategic partnership with the Singapore based Draper Start-up House, a global network of spaces connected to resources for entrepreneurs.
The launch marked the start of a multi-pronged collaboration between the two including the opening of Sri Lanka's first co-living space, Hatch X Draper Start-up House.

Draper will also be hosting an episode of 'Meet the Drapers' in Colombo, a reality TV series that gives local entrepreneurship the opportunity to pitch their ideas to Draper himself, alongside exposure to over 9 million viewers globally and the chance to win a $ 1 million investment.



In attendance at the launch of multiple initiatives was Hatch Co-founder Jeevan Gnanam, billionaire Silicon Valley investor Tim Draper and Draper Start-up House co-founder Vikram Bharathi.

These leaders drove home the point that Sri Lanka has great potential if led by innovation and entrepreneurship.

"Sri Lanka is taking the first full steps to transform from a troubled nation to a start-up nation." Gnanam said. "What wasn't reported was the resilience and perseverance of our entrepreneurs," he said referring to the inspiring will of Sri Lanka's changemakers during the economic crisis.

"We have over 500 start-ups that have gone through our programs in fintech, cleantech, women in entrepreneurship to name but just a few," Gnanam said, adding that principles that define Hatch are entrepreneurship, collaboration, and equal opportunity.

He said the opening of Hatch X Draper Start-up House in Colombo will "attract digital nomads and entrepreneurs from across the region." He encouraged the investor community of Sri Lanka and beyond to get involved and "find [their] seat before the train leaves the station."

Speaking on how entrepreneurs can survive in a political and economic climate as precarious as Sri Lanka's, Draper stated that the "only way is up, and that is through technology." Further pressing on the role that technological innovation plays in taking nations forward, he brought in the success story of Estonia, a country that used forward-thinking digitisation policies such as a Virtual Residency and e-Governance programs to support its start-up ecosystem.

He shared key suggestions he made during his meeting with President Ranil Wickremesinghe, including ways our nation can further attract digital nomads by implementing 5G networks and embracing the AI revolution. He further advised that Sri Lanka urgently needs to "repaint" its image as one that leans to the future. Further thoughts on the power of AI were expressed by Draper, a vocal proponent for cryptocurrencies and free markets, alluding to the recent boom of AI technologies such as ChatGPT, a large language model chatbot developed by OpenAI designed to mimic a human conversationalist. The founder of Draper Venture Network even likened the trajectory of cryptocurrency to that of the internet, stating that a crash similar to that of the dotcom crash is expected but will only be followed by an exponential boom.

In response to a question posed by the Daily FT on steps that private stakeholders in Sri Lanka, such as Hatch, can take to improve entrepreneurial education and support the next generation of innovators, Draper drew from his wealth of experience in promoting entrepreneurship, from offering business courses through Draper University to educating young entrepreneurs through BizWorld. "The education system that was created in the 1930s has outlived its usefulness," he commented on the need for Government policy to phase out rote learning and give way to more collaborative forms of teaching such as discussion sections and shared learning.

The launch included a panel discussion involving Draper, leading woman in finance and social entrepreneur Sonia Hirdaramani, and celebrity cricketer turned investor Mahela Jayawardena and moderated by Hatch Co-founder Nathan Sivagananathan.

Sonia Hirdaramani drew from her experience as a woman in finance when offering her advice to future entrepreneurs in Sri Lanka. "Think out of the box," she introduced her driving mantra from her tenure at Morgan Stanley in New York, USA. Adding to Draper's suggestions on Government policy, Hirdaramani pressed on the urgency of curbing brain drain and retaining Sri Lanka's talent pool while improving on metrics such as the Ease of Doing Business index. The need for Sri Lankans in particular to aim for the global market from the onset is an opinion she shares with that of the Hatch team, as she commented on the fact that Sri Lanka falls short in terms of its market size.

Jayawardena offered some valuable insight as a sportsperson turned investor. "We're seven wickets down, three wickets to go," he alluded to Sri Lanka's situation as one that is delicate, but not without hope. He drew from his cricketing career to emphasise the importance of collaborative team environments such as Hatch, systems to identify talent, and methods to specialise. "Young people need entrepreneurs encouraging them to take the next step," he also stated that our nation urgently needs to "start somewhere" in supporting the next generation of innovation. A general sense of urgency was expressed from all three panellists in the need for policy reform.