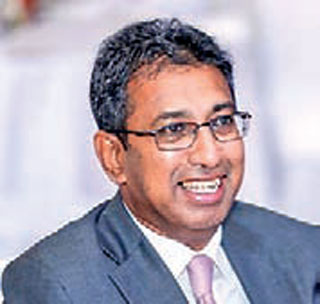 SJB MP Dr. Harsha De Silva
---
SJB MP Dr. Harsha De Silva says he will only support the President's proposed economic reforms under a genuine all-party Government.

Speaking in Parliament, De Silva said it is wrong to have members from one party and title it an all-party Government. The current regime does not enjoy a mandate from the people, and it is just the same deck of Rajapaksa cards shuffled around, the SJB MP said. This Government too will fail in its attempts to portray itself as strong and popular, he added.

Presenting a set of draft economic proposals in Parliament, Dr. Harsha De Silva said his recommendations can be acceptable to both local and international stakeholders. The SJB MP said he consulted with a diverse group of experts in formulating the proposals, and they had received the approval of Opposition parties in Parliament.

De Silva stated it was imperative to bring the country towards a correct economic path, and all parties must work towards that objective before focusing on individual political objectives. He added in doing this he has no intention of obtaining any ministerial portfolios.

Despite the end of violent protests and the 'Aragalaya', the Government and the President says it must continue with the State of Emergency in order to effect urgent economic reforms.

De Silva asked if the Government hopes to use the emergency rule to push through the said reforms in the event they are met with public resistance. He warned this was the wrong way to go.