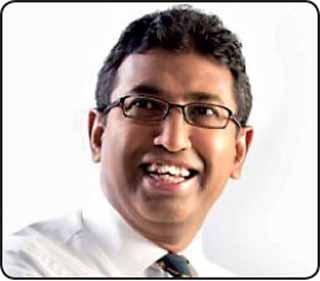 MP Dr. Harsha de Silva
---
Main Opposition SJB Parliamentarian Dr. Harsha de Silva yesterday said it was a sad day for Sri Lanka after the Government announced plans to default on external debt servicing.
"A sad day for #SriLanka. Government of Pres@GotabayaR has defaulted on its foreign debt. Didn't have funds to pay mere USD 78m and USD 115m Chinese debt due on 18th notwithstanding @an_cabraal nonsense of denial of any #SriLankaEconomicCrisis," Harsha said in a tweet.

"All our efforts to point out to the arrogant Rajapaksa clan and their pet poodles they were taking us 20m to the edge of the cliff was in vain. Even at the edge we pleaded with them to turn around. They mocked n laughed at us. What a shame. What a disgrace," he added.