HNB announced yesterday a Profit After Tax (PAT) of Rs. 4.7 billion during the first quarter of 2021 while pre-tax figure amounted to Rs. 5.5 billion, apart from reporting higher numbers at Group level.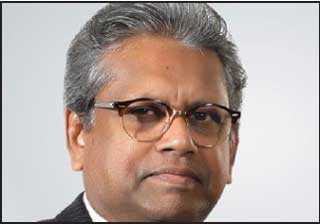 HNB Acting Chairman Dr. Harsha Cabral PC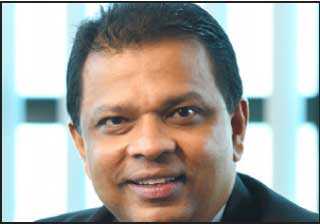 HNB CEO/MD Jonathan Alles


Profit Before Taxes (PBT) amounted to Rs. 5.5 billion and was subjected to the reduced income tax charge of 24% in comparison to the 28% tax charge that was applicable previously. Accordingly, the profit after tax for the bank improved to Rs. 4.7 billion by 78% during Q1 2021.

The bank's assets crossed Rs. 1.3 trillion as at quarter end with the gross loan book at Rs. 808.3 billion. Total deposits grew to Rs. 996.1 billion recording an impressive Rs. 155 billion growth (18.4% YoY) over the 12-month period since March 2020.

HNB Group recorded a PBT of Rs. 5.9 billion and a PAT of Rs. 4.8 billion for the quarter ended March 2021 recording a growth of 35.7% YoY and 46.7% YoY respectively. Total assets of the Group increased to Rs. 1,388 billion as at 31st March 2021.

HNB said the substantial monetary loosening adopted to revive the pandemic hit economy resulted in AWPLR dropping by nearly 400 bps over the past 12 months. This resulted in the interest income decreasing by 13% YoY to Rs. 23.7 billion. Interest expenses too exhibited a decline of 17.2% YoY to Rs. 13.1 billion driven by strong CASA (current accounts and savings accounts) mobilisation.

The CASA ratio improved from 36.2% in March 2020 to 39.7% by the end of Q1 2021 as the CASA base grew by 30% YoY to Rs. 395 billion. As a result, the bank's Net Interest Income (NII) for the first three months 2021 decreased by 7.2% YoY to Rs. 10.6 billion.

Net Fee and Commission income for the first quarter grew by 10.2% YoY to Rs. 2.3 billion as business activity rebounded during the period. The Credit Cards business, Trade and Remittances which constitute a major share of fees performed well despite restrictions on imports continuing to be in place. Other fee sources, which also encompass digital business lines rose by 24.4% YoY.

Exchange rate volatility and movements during the period, led to substantial revaluation gains on swaps and forward agreements. Swap costs were also lower relative to the corresponding quarter of 2020 as swap premiums declined in line with Dollar interest rates.

Accordingly, the bank recorded a net exchange gain of Rs. 1.9 billion which was a 53% YoY improvement compared to Q1 2020. The total dividend income from investments for Q1 2021 was Rs. 421 million compared to Rs. 13 million in the corresponding period of 2020, as dividends declared for the financial year 2019 were paid only in Q2 2020 due to the pandemic.

NPA ratio of the bank improved marginally to 4.28% as at end of Q1 2021 compared to 4.31% as at end December 2020, as majority of customers who were previously under moratorium commenced repayments since October 2020.

The impairment charge for the quarter ended 31 March was Rs. 2.7 billion in comparison to Rs. 4.7 billion recorded for Q1 2020. The impairment for Q1 2020 included a charge of Rs. 708 million on account of sovereign bonds mainly as a result of the sovereign downgrade that was effected in April 2020.