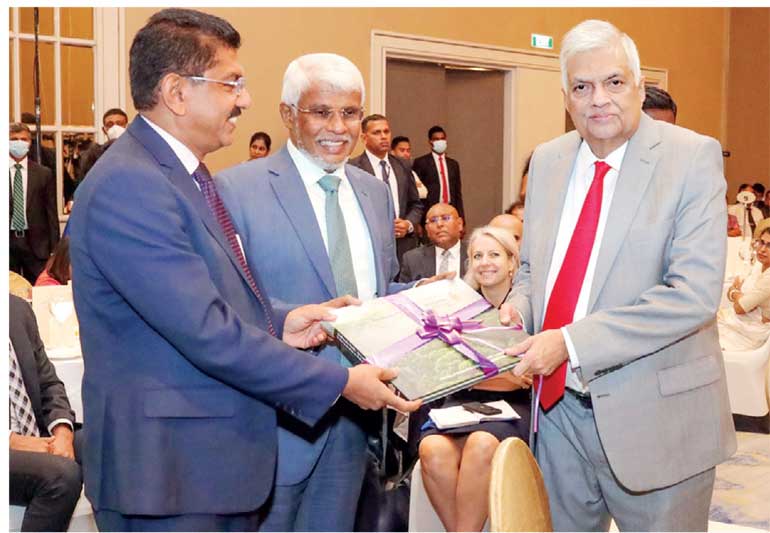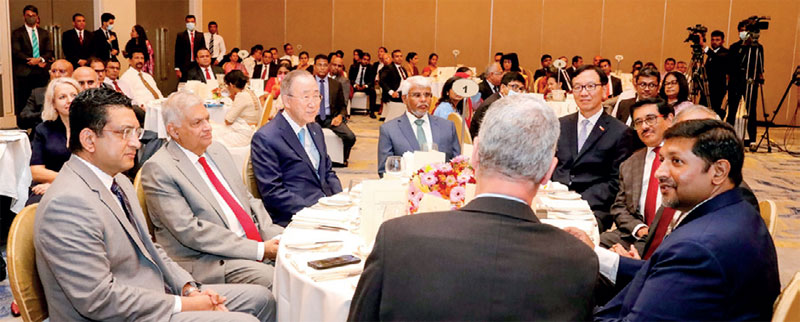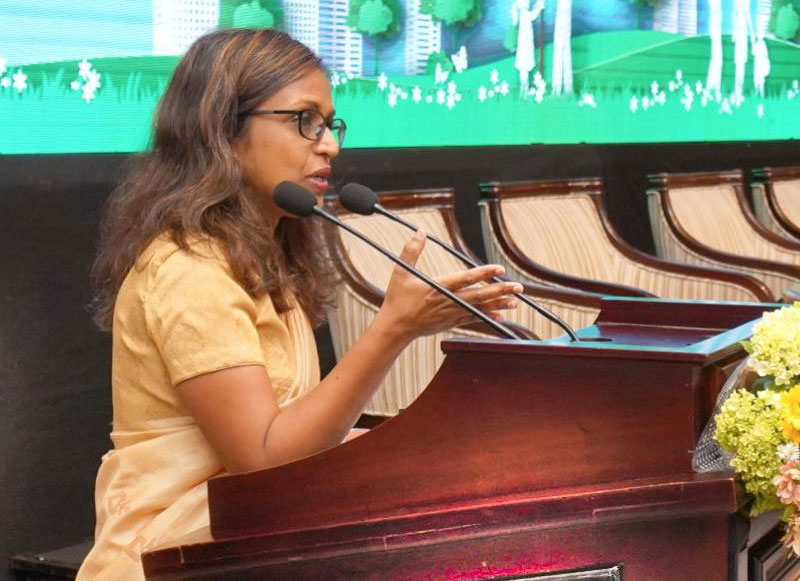 Dr. Sonali Senaratna Sellamuttu, GGGI Country Representative Sri Lanka
---
The Ministry of Environment and the Global Green Growth Institute (GGGI) organised a High-Level Event on Strategies and Actions to Accelerate Sri Lanka's Transition to a Green Growth Pathway on 6 February.
The event aimed to complement ongoing efforts to transform Sri Lanka's development, by formalising the application of a green growth model. Under the patronage of President Ranil Wickramasinghe and by the Assembly President and Council of the Global Green Growth Institute Chair Ban Ki-moon who was the Eighth Secretary-General of the United Nations, the event brought together key stakeholders from government, private sector, development partners, academia, and civil society.

Delivering a key statement at the event Ban Ki-moon reinstated a powerful statement: "We have no excess time to spare, nor do we have a Plan B or a Planet B. This is what we will bestow upon our succeeding generation". A message that resonated strongly with the diverse audience members.

During his welcome remarks, Environment Ministry Secretary Dr. Anil Jasinghe expressed that the Government of Sri Lanka was not able to successfully deliver alone on the transition to a green development pathway and were seeking the support of all the experts invited and looking forward to forging partnerships and working in close collaboration, over the long term.

The event featured a panel discussion on strategies and actions to accelerate Sri Lanka's green growth pathway, moderated by GGGI Asia Regional Director and Head of Programs Dr. Achala Abeysinghe.

Leaders representing various sectors presented their perspectives on strategies and actions. Ministry of Environment Director Climate Change Kumudini Vidyalankara discussed the development of a green enabling environment in Sri Lanka. She acknowledged that while the country has robust policies and plans in place, there are still significant obstacles that need to be addressed, including a lack of financing, technical expertise, and capacity.

This sentiment was echoed by Environment Minister Naseer Ahamed in his remarks. The Government of Sri Lanka is keen to work closely with development partners, organisations such as GGGI, and the private sector to address these gaps. She also highlighted that Sri Lanka launched a Climate Prosperity Plan at COP 27, which aims to promote large-scale investments in the country, in three main sectors, renewable energy, e- mobility, and climate change adaptation.

NDB CEO Dimantha Seneviratne stated that many banks are currently working towards accessing significant funding from global climate financiers for the purpose of on-lending to green projects, while also building the required institutional capacity to play this role. The Central Bank of Sri Lanka as the regulator has facilitated this process by formulating the required regulatory environment with the launch of the "Green Finance Taxonomy". Seneviratne further stated that the consideration of a debt-for-nature swap transaction to supplement the sovereign debt restructuring process can serve as a key demonstration project for Sri Lanka that can mirror the success of such transactions executed in the South American region.

Center for Poverty Analysis (CEPA) Senior Research Professional and Team Leader for Sustainable Development Karin Fernando was of the view that while greening is important, there is also a real need to reduce inequalities and increase opportunities. This means reducing the gap between urban and rural areas through diversifying employment options to include jobs that are not dependent on natural resources. Recognising the rights and dignity of the poor, ensuring that they are not dispossessed and have support to transition into new jobs is also something to be prioritised, she said.
DIlmah Tea CEO and Chair of Biodiversity Sri Lanka Dilhan Fernando indicated that only when businesses understand the need for climate action as well as realise the impact that collective action by the private sector can have, can there be a sincere and urgent commitment to Environmental Social and Governance (ESG). This includes considering aspects of business operations that might degrade nature while seeking to innovate in terms of products, processes, materials, and strategies for ending biodiversity loss, reducing pollution, and striving for nature-positive business.

Peradeniya University Faculty of Agriculture Senior Professor Prof. Buddhi Marambe spoke about the use of climate-smart technologies to increase food security and reduce vulnerability in both urban and rural settings. Along with the importance of observing good agricultural practices coupled with green growth scenarios. Closing the panel discussion Dr. Abeysinghe noted that GGGI and the development partner community were dedicated to supporting the Sri Lankan government in achieving its green goals.

President Ranil Wickramasinghe delivered key remarks at the conclusion of the event, highlighting the nation's double jeopardy. The ongoing struggle with both an economic crisis and fiscal imbalances to address climate action. He emphasised the need for international cooperation and stronger financial commitments from developed countries to address these pressing challenges. Additionally, Ban Ki-moon highlighted GGGI's willingness to support Sri Lanka in new areas such as Debt for Nature Swaps, floating Solar or electric buses; projects that the organisation is piloting and developing investment strategies for in numerous countries across the world. He concluded his recommendations by emphasising the importance of the proposed steps in creating a comprehensive and ambitious partnership between the Government of Sri Lanka, GGGI, and the private sector. He assured that the GGGI and its members are fully committed to supporting Sri Lanka in its green transition and will spare no effort in doing so.

GGGI Sri Lanka Country Representative Dr. Sonali Senaratna Sellamuttu, stressed in her vote of thanks, that a synopsis from the event would be shared and include the views expressed not just by the speakers, but by all invitees, collated through an online app during the event, on priority actions and concrete steps needed to work collectively to move the green growth agenda forward.