By Chathuri Dissanayake

The newly-implemented eight interest subsidy loan schemes to boost SMEs have already granted loans amounting to Rs. 6.5 billion among 1,266 beneficiaries by mid-September, Finance Minister Mangala Samaraweera told Cabinet this week.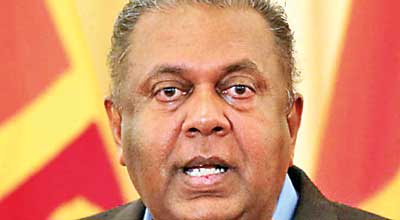 The loans schemes, which were introduced in August this year, cost the Government coffers a total of Rs. 4.5 billion on interest subsidies and are targeting small- and medium-scale industries, entrepreneurs, farmers and the self-employed.

The theme of the scheme, which was designed by former Finance Minister Ravi Karunanayake, was modified by the incumbent Samaraweera to generate the expected outcome.

Accordingly, eight separate loan schemes were introduced in mid-August. Out of the schemes, the Jaya Issura loan scheme, which grants facilities to small- and medium-scale enterprises, has dispensed Rs. 4 billion during the first month of its introduction.

Credit facilities are available for concessionary interest rates for businesses in agriculture, fisheries, livestock, floriculture, horticulture, light engineering, printing, tourism, handicraft, garments, information technology and the production industry based on their turnover.

The Soduru Piyasa loan, which grants credit facilities to owners who have already initiated housing construction for a maximum cost of Rs. 200,000, has been obtained by 619 beneficiaries during the first month of introduction amounting to Rs. 122.1 million. According to the scheme, 50% of the interest is subsidised. The Government has allocated Rs. 1 billion to pay the interest subsidy.

The Ran Aswenna loan, aimed at enhancing productivity in the agriculture sector and facilitating commercialisation, has been obtained by 97 farmers and farmer organisations amounting to Rs. 1.8649 billion, Minister Samaraweera informed Cabinet.

The scheme is available for individual farmers, farmer organisations and agro processing businesses to obtain the modern technology required to increase productivity and establish commercially operated large-scale farms. The Treasury allocation for the payment of interest under the subsidised interest under the scheme is Rs. 750 million.

Another 162 beneficiaries have obtained the Riya Shakthi loan scheme where the Government has handed out Rs. 452.6 million worth of credit to purchase 28-seat buses for school transportation services. The Government has allocated Rs. 150 million as an interest subsidy under the loan scheme. Further, loans have been obtained under other categories - Govi Nawodaya, Rivi Balasavi, Diri Saviya and Soduru Piyasa - introduced through the interest subsidy scheme amounting to Rs. 75.4 million.

Most of the loans have been made available through state banks, with some loans being granted through private sector banks as well.