Vaccination program will be conducted in collaboration with Tourism and Health Ministries
SL Tourism Chief says revival of industry is prime focus
12,503 employees of 'Safe and Secure' certified hotels, 2,737 tour guides, 1,816 tourist drivers have registered
658 employees from 4 tourism institutions; Tourism Ministry also added to the program
17,714 more tourism related individuals express interest to register for Covishield vaccine
---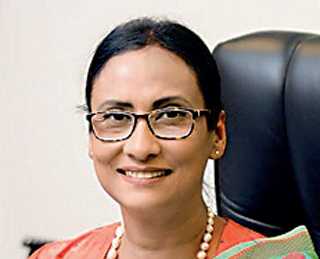 Sri Lanka Tourism Chairperson Kimarli Fernando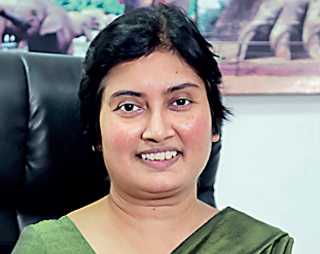 SLTDA Director-General Dhammika Wijayasinghe
---
The Government has approved a proposal put forward by Sri Lanka Tourism to provide vaccinations for industry stakeholders, in a bid to fast-track the revival of the sector post-COVID.

The proposal was submitted by Sri Lanka Tourism Chairperson Kimarli Fernando with the best interest of all stakeholders of the industry, to resume tourism activities entirely as normal. Tourism Minister Prasanna Ranatunga has approved, together with the Health Ministry, a special vaccination program in the coming weeks.

"The revival of the tourism sector is our primary focus. In doing so, we proposed the special vaccination program and, with the support of the Tourism and Health Ministries, we will implement the project in the immediate future. We aim to safeguard the stakeholders of the industry and work towards a fairly normal setup," Fernando said.

It was noted that tourism industry stakeholders have begun to send information to get registered for the program.

Sri Lanka Tourism Development Authority (SLTDA) data shows that a total of 12,503 employees of 'Safe and Secure' certified hotels have registered, along with 2,737 tour guides and 1,816 tourist drivers. These are all SLTDA registered entities and individuals who play a significant role in the tourism industry despite the pandemic situation. In addition, a total of 658 employees from the four tourism institutions and Tourism Ministry have been added to the program.

"Attaining normalcy in operations like pre-pandemic times and uplifting the industry during these periods will have a positive impact on the country's economy. Thus far, the safety of our people is a core mandate; hence we look forward to working together with the respective ministries and the stakeholders to successfully conduct this action," SLTDA Director General Dhammika Wijayasinghe said.

The industry stakeholders have also welcomed the move and have received an overwhelming response within a short span of time. With a total of 17,714 individuals having expressed interest to register for the Covishield vaccine, the SLTDA believes the revival of tourism in Sri Lanka is not too far.

A total of 5,048 tourist arrivals were recorded this year by February, out of which only nine were confirmed COVID-19 infected. Community spread was mitigated with the safety protocols put in place. SLTDA believes the vaccination initiative will not only safeguard tourism industry stakeholders, but make Sri Lanka one step closer to being the safest tourist destination in the world.