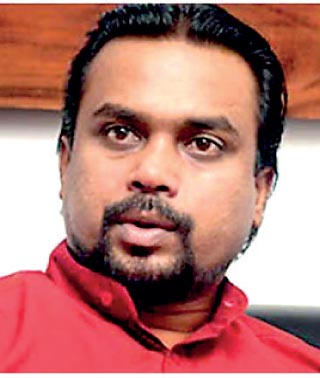 Minister Wimal Weerawansa
---
The Government has decided to maximise the productive use of mineral resources in the country to boost foreign exchange earnings.

To this effect the Cabinet of Ministers at its meeting on Monday approved a proposal by Industries Minister Wimal Weerawansa to appoint a committee comprising experts to come up with a complete study of areas where minerals are located and the extent of deposits and quantities as well as recommend potential products that can be developed.

Sri Lanka's mineral resources with an economic value have been identified under four categories: energy minerals; minerals within the category of ferrous and ferroalloy family; non-ferrous minerals and minerals coming under the category of non-metal minerals.

At present Lanka Mineral Sands Ltd. and Kahatagaha Graphite Lanka Ltd. excavate, refine and export the minerals, namely ilmenite, zircon, rutile and graphite while the National Gem and Jewellery Authority and the Gem and Jewellery Research Centre are engaged in gem-related activities.

"The experts' study and recommendations will help to plan a proper program to harness the identified but underutilised minerals formally for economic purposes," the Government said.