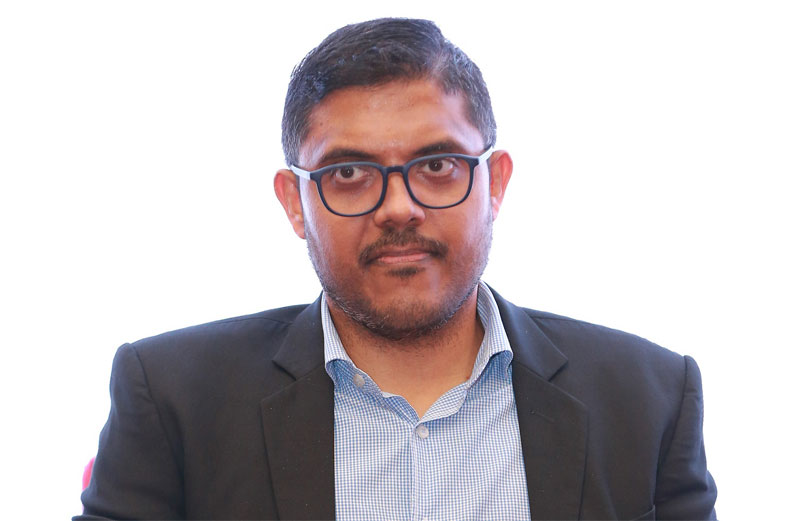 PickMe CEO Jiffry Zulfer
---
The largest digital platform run by local entrepreneurs in Sri Lanka PickMe last week said the Government must reconsider the removal of tax exemptions for digital companies.

Addressing the 'Impact Analysis of the National Budget 2024' forum, hosted by AICPA and CIMA in collaboration with the Colombo Stock Exchange, PickMe CEO Jiffry Zulfer expressed concerns that the taxes set to be imposed on local digital companies starting January 2024 would generate an inequitable situation for digital entrepreneurs. Zulfer pointed out that foreign digital players operating in the local market outside the tax framework, enjoy a significant advantage over their local counterparts.

Warning of a domino effect that would have far-reaching consequences on the future of Sri Lanka's economy, the CEO said the only way to prevent this would be to find solutions to bring global digital players under the tax net. Doing so would not only benefit local operators but will also allow global digital companies to operate in a vibrant market while supporting the Sri Lankan economy by contributing to the exchequer.

"According to my findings, and I have been talking to experts in the field, there is a way to tax global players by just a little tweaking of our local laws. We have several examples to learn from in the region such as India and Bangladesh who are not allowing global companies to operate in their respective countries without paying local taxes. A recent article published in the Australian Financial Review highlighted how Australia overcame this issue. In 2016 the Australian Tax Office introduced the Multinational Anti Avoidance law (MAAL), which brought all the global players who operate in Australia into the tax net. They have been paying millions of dollars to the treasury as taxes since.
I must emphasise here that we are not against paying taxes, we all have to, and the emphasis here is on the 'all.' We have to make sure that taxes apply to everyone who does business in Sri Lanka, especially in the digital playing field," he reiterates.

Taking away tax exemptions from the local industry without thinking could result in severe repercussions such as local digital companies fleeing abroad to set up in friendlier climates, Zulfer warns, adding that it is much easier for a digital company to move out than for a physical set up to do so. "These digital companies would then be able to operate in the current environment without a shadow of a presence here, yet play a part in the Sri Lankan economy, just like global companies are doing now. It would be easy for these businesses to join the ranks of their global peers in not paying taxes. If the January 2024 tax laws are applied only to local digital operators before putting in place a framework to apply the same tax principles to global multinational companies operating in Sri Lanka, we will destroy the local digital economy.

In a nutshell, it will be like pushing a man out of a plane and then starting to look for a parachute to rescue him. Harsh words indeed, but if this is not thought through the reality would be much harsher."

The PickMe CEO says if nothing is done to take precautionary measures to prevent this from happening, 2024 and beyond will be open season for global digital companies, who will make mincemeat of our local players.