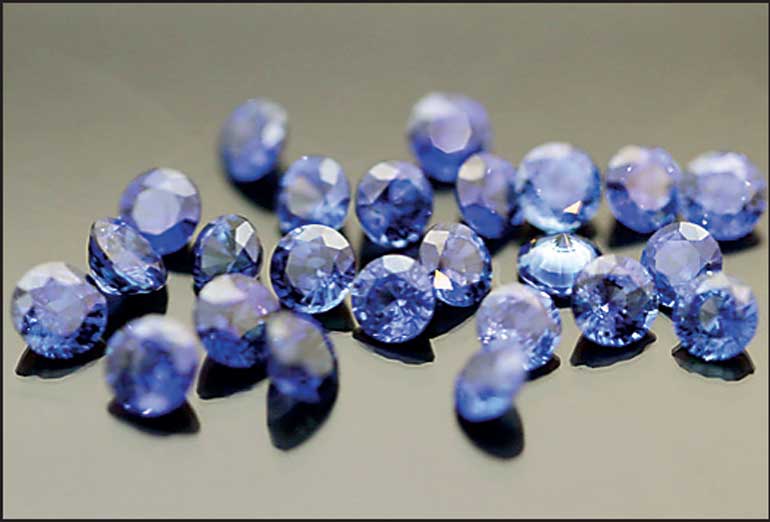 Calls for coherent strategy in consultation with all stakeholders to realise goal
Gems, diamonds and jewellery exports up 59% to $ 195 m in first 9 months despite Sept. dip
The gem industry has welcomed Finance Minister Basil Rajapaksa's Budget 2022 proposal of positioning Sri Lanka as an international hub for precious stones.

"Reviving the ailing gem industry will help increase exports and contribute generously to the country's dwindling dollar reserves," the Sri Lanka Gem and Jewellery Association said. It said incoherent strategies by successive governments enabled non-gem producing countries such as Thailand and Hong Kong to steal the status of a gem hub from Sri Lanka.

"The proposal by Finance Minister Basil Rajapaksa in his Budget to reinstate Sri Lanka as an International gem hub is commendable," the Association said.

It said that achieving the proposed gem hub status would be an uphill task especially when the Government's policy of Ease of Doing Business was met with unjust bureaucracy at all levels of execution.

"In consultation with the private sector, National Gem and Jewellery Authority, Sri Lanka Customs, Central Bank and all other stakeholders, a coherent strategy needs to be put in place if Sri Lanka is to achieve gem hub status," the Sri Lanka Gem and Jewellery Association stressed.

Gems, diamonds and jewellery exports in the first nine months of the year have risen by 59% to $ 195 million though the performance in September was down by 14% to $ 17.4 million year on year.