By Charumini de Silva

Looking at opportunities through the crisis period, Galadari Hotel is investing a total of $ 15 million to refurbish its property completely by 2021.

It is the first time the hotel is undergoing a refurbishment since its opening in 1986.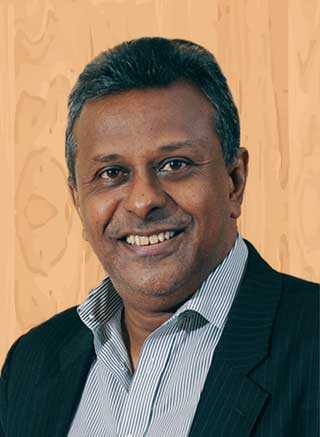 Galadari Hotel General Manager Sampath Siriwardena


"We are making maximum use of this low occupancy period to go ahead with our refurbishment which was already on our cards. The refurbishment will be done in two phases where we hope to complete the entire project by 2021," Galadari Hotel General Manager Sampath Siriwardena told the Daily FT.

According to him, the hotel has already started refurbishing its 427 rooms, which is slated to be completed by January 2020.

The second phase of the refurbishment includes the lobby, reception, shops and the restaurants, which the management believes will commence by February 2020 and be completed by the latter part of March or early April 2021.

Siriwardena said the total investment, which is around $ 15 million, is funded fully by Galadari Brothers,

Dubai, and that they have no intentions of going to any bank facility or using the Government announced financial relief package in this regard.

With the refurbishment project of the hotel, they hope to have an all-day dining, one bar and three restaurants with different concepts.

The Easter Sunday terror attacks on 21 April severely affected the tourism industry, and hoteliers are now facing a major blow with hardly any tourists visiting the country.

"As there are hardly any guests at the hotel, the noise factor is not there, and we can complete our refurbishments much faster than we anticipated," he added.

The General Manager said his team was able to convince its investor Galadari Brothers, Dubai that as a resilient nation, chances are that Sri Lanka will bounce back with greater vigour in the next few months.

"At the last Board meeting, we thought it was a good time to go ahead with our pre-planned refurbishment project during this low occupancy time. We are hopeful that the country will be ready in about 18 months' time, and by that time, we will come up with a brand new property for all our guests," Siriwardena stressed.

He said the revamped design of the property was done by Architect Philip Weeraratne.

Based in the UAE for over 50 years, Galadari Brothers has become an expert in global business, having successfully introduced over 30 global brands into the region. They invested in Sri Lanka in the Galadari Hotel Colombo in 1984 and commenced operations in 1986.