SL requests to defer visit until further consultations
Minister Sabry has affirmed commitment to One China policy
The Ministry of Foreign Affairs in a press release yesterday confirmed that the Sri Lankan Government requested their Chinese counterparts to defer the visit of the Chinese research vessel Yuang Wang 5 to the Hambantota Port until further consultation is carried out.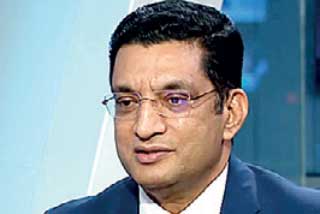 Foreign Minister Ali Sabry


The Ministry confirmed that the Government had on 12 July granted diplomatic clearance for the Chinese vessel to make a port call at the Hambantota port for replenishment purposes. However, it has now been communicated to the Embassy of the People's Republic of China in Colombo to defer the visit which was scheduled to take place between 11-17 August, the Ministry said.

The Ministry also said it wishes to reaffirm the enduring friendship and excellent relations between Sri Lanka and China which remain on a solid foundation, as reiterated most recently by the two Foreign Ministers Ali Sabry and Wang Yi at a bilateral meeting in Phnom Penh, Cambodia on 4 August 2022.

"At this first meeting between the two Foreign Ministers, Minister Sabry referred to Sri Lanka's firm commitment to the One China policy which has been a consistent principle in the country's foreign policy," the release said.

The visit of Yuang Wang 5 has given rise to diplomatic tensions in the region with India especially expressing its concern about the Chinese vessel's presence in the Indian ocean.