By Charumini de Silva

International Trade and Development Strategies Minister Malik Samarawickrama last week revealed that the Board of Investment (BoI) has approved foreign direct investment (FDI) projects amounting over $20 billion for this year.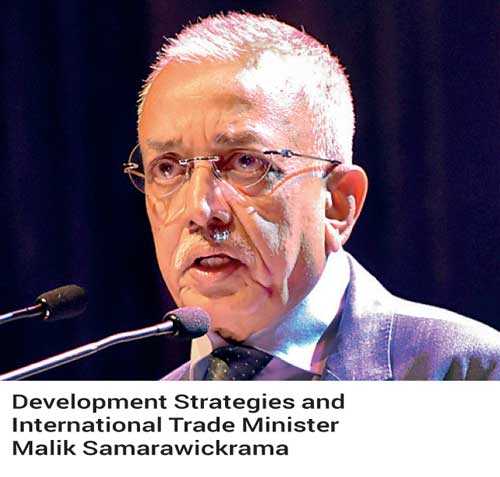 "This year itself, the BoI has approved FDI projects worth over $20 billion. There is one project which has just been approved by the Cabinet, amounting to $15 billion," he said, at the 23rd Presidential Export Award ceremony.

Acknowledging that many of these projects will take at least three to four years to be fully operational with all the right environmental clearances, the Minister said the fact is that these are all in the pipeline, and these investments have been committed. Further, he said that these projects will provide direct employment to over 25,000 people.

"Make no mistake about the fact that export-oriented FDI is crucial for our country. No other major exporting country in Asia grew their exports without export-oriented FDI being an integral part of it," Samarawickrama added.

Noting that Sri Lanka can be proud of its FDI achievements, which are now picking up, he said between 1978 and 2018, the FDI inflows to Sri Lanka were $ 17.3 billion, while from 2015 to mid-2019, FDI inflows have been $ 5.8 billion. "So, one-third of the total FDI since liberalisation of our economy has come in during just the past four years. This is a clear indication of the confidence that investors have in us and the investment prospects in our country," he pointed out.

The Minister also noted that they have embarked on a range of policy reforms over the past three years, to support transformation of the economy towards more trade, exports, and FDIs.

He called on Government Ministries, agencies, and the commitment of the Government officials to expand exports and increase export-oriented FDIs.