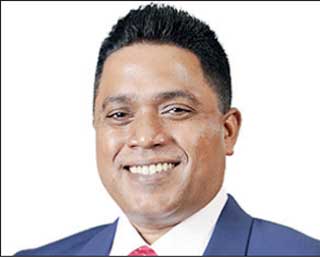 Eshana de Silva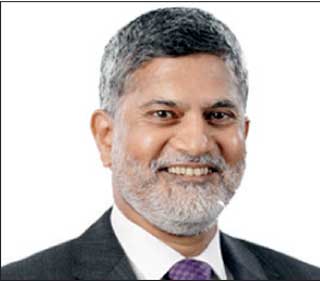 Sriyan Cooray
---
Young business leader Eshana de Silva has decided to resign as Chairman of National Development Bank PLC
(NDB) from 30 June, and Independent Non-Executive Director and veteran banker Sriyan Cooray will succeed him.

Eshana was appointed as Non-Executive Independent Director and Chairman of NDB in May 2020.

Cooray has served on the Board of Directors of NDB since August 2018.

In Eshana's short stint, NDB saw the entry of Norwegian Investment Fund for developing countries – Norfund as the bank's largest shareholder investing Rs. 2.8 billion in acquiring 9.99% stake.

In NDB's latest Annual Report, Eshana had said the year 2021 provided a real opportunity to leverage the learnings of 2020 to accelerate solutions and sharpen competitive strengths aligned to the priorities of Voyage 2025 – NDB's mid-term strategy spanning up to 2025. NDB was quick to seize this opportunity as the Group doubled down on its efforts to drive digital enablement, proactively shifting customers to secure and seamless digital platforms.

The achievements were amidst one of the most unusual and tumultuous years in living memory, he said adding throughout this year, the strength and depth of NDB's resources have been matched by the courage and resilience of its people, who have driven remarkable outcomes which previously may have appeared unattainable.

NDB closed the year not just delivering record growth and profitability but also having fortified our brand, deepened our socio-economic relevance and having generated positive impacts across the stakeholder universe.

Cooray serves on several subcommittees of the Board including the Integrated Risk Management Committee, Audit Committee, Strategic Issues Committee, Human Resources and Remuneration Committee and the Nominations Committee, Chairing the Integrated Risk Management Committee and Human Resources and Remuneration Committee.

Cooray has, on many occasions, also served in the capacity of Acting Chairman of NDB as appointed by the Board when required.

An accomplished banker with 28 years of experience at HSBC, Cooray has served in a wide range of areas ranging from Finance, Operations, Compliance, Administration and Retail Banking at HSBC and retired from HSBC – Sri Lanka and Maldives as the Chief Operating Officer in May 2018, which position he held from 2007.

Whilst at HSBC, Cooray has also served on its Executive Committee for 25 years, as a member of the Board of Trustees of the HSBC Provident and Pension Fund, Chaired the Banking Technical Advisory Committee in 2015/2016 and served on many internal committees of HSBC including the Assets and Liabilities Committee, Human Resource Policy Review Committee and HSBC's IT Steering Committee.

He was also the Chairman of the Management Committee of HSBC which comprised the bank's second tier management and acted as the Bank's Acting CEO on numerous occasions in the last 15 years of his banking career with HSBC.

Prior to joining HSBC, Cooray was Financial Controller of Speville M and W Ltd. (1987 – 1990) and prior to that engaged with KPMG Ford Rhodes Thornton and Company, Chartered Accountants.

He is a fellow of the Chartered Institute of Management Accountants and has gained a wealth of expertise from the widespread executive development programmes offered by the HSBC Group.

Cooray is currently an Independent Non-Executive Director of Orient Finance PLC.