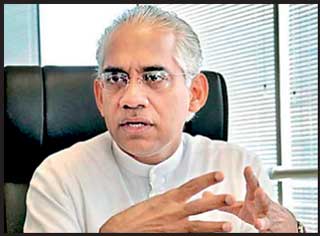 Eran Wickramaratne


Samagi Jana Balavegaya (SJB) MP, Eran Wickramaratne, yesterday called on the Government to extend debt moratoria offered to small and medium businesses.

Speaking in Parliament, the former State minister said following the fallout of the pandemic, the prolonged economic crisis has heaped further burden on SMEs, and warned the failure to provide relief could result in more job losses.

"This cannot be done by the banks alone, the Government should take a policy decision with the involvement of the Central Bank to ensure the implementation of the moratorium extended in the past," he said.
Wickramaratne added there is no need for the Government to always act according to the conditions of the International Monetary Fund, and an immediate decision must be taken for the good of the country.

The small and medium sector contributes about 50% of gross domestic product and two-thirds of the employment sector, and therefore the Government cannot afford to turn a blind eye on the challenges faced by the sector. He added SMEs currently lack capital and have limited access to finance and required skills amidst regulatory barriers that impede access and knowledge on foreign markets.

"The Government must adopt a firm policy for the betterment of SMEs which contributes to GDP immensely, as many have withdrawn from the production process due to increase in utility costs such as water and electricity charges, petroleum and transportation. This is not their fault, but the Government has failed to offer solutions and relief to them," Wickramaratne added.

The Parliamentarian stated that many large facilities provided to a number of big businesses have been written off by State banks, whilst property of smaller entities are auctioned off when they are unable to meet commitments. Wickramaratne said these are not the faults of banks but the result of poor management and poor policy, as non-performing loans climbed almost 4% in 2022.

He urged the Government should immediately implement a system to provide relief to small and medium businessmen and producers who are facing difficulties. If there is no solution to the problem, unemployment may increase to one million in the future, he said.