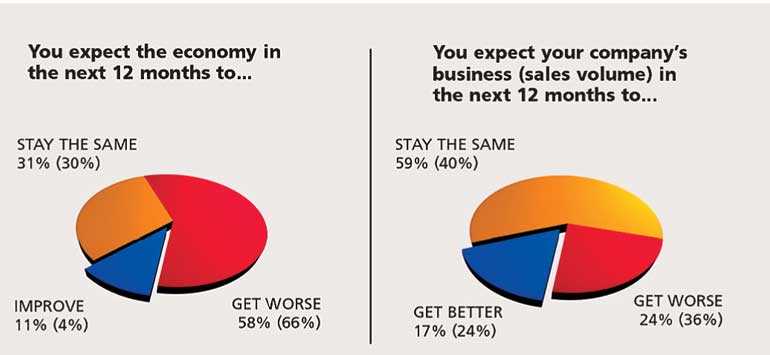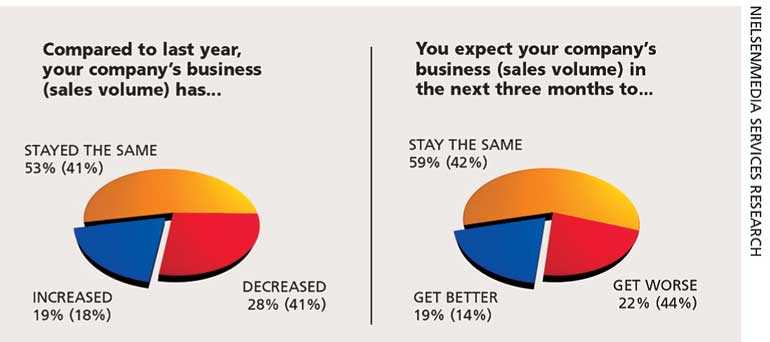 The latest LMD-Nielsen Business Confidence (BCI) poll reveals that sentiment surrounding the economy improved in January with 11% of respondents expecting it to get better in the next 12 months.

One businessperson states that "we expect some healthy and positive reforms by the Government which will help drive the economy forward this year." However, the majority (58%) of respondents hold a negative outlook while 31% feel that conditions will remain the same. When it comes to short and long-term business prospects, a majority (78% and 76% respectively) of those consulted by the pollsters expect sales volumes to remain the same or improve.

To this end, one corporate respondent says: "Our management has taken certain strategic decisions to push the company forward. Therefore, we expect business to improve both in the short as well as the long term."

In the meantime, the investment climate remains muted as only 4% of poll respondents consider this to be a good time to invest.

One such executive asks: "How can we say the investment climate or even the economy is in a good state when there is increasing doubt among investors and businesses due to the uncertainty with regard to the political situation in the country?"

Media Services, the publisher of LMD, says the February edition of the magazine has been released to leading supermarkets and bookstores in Colombo and the outstations.

Its Cover Story features the Chairman of John Keells Holdings Krishan Balendra – he shares insights on the state of business in Sri Lanka as well as other macroeconomic concerns. For the full story, log onto www.LMD.lk.