---
EU confirms it has written to SL authorities over Hejaaz's detention
Reiterates need to review counter-terror legislation in line with SL international HR obligations
Govt. yet to respond to EU letter
The European Union (EU) has written to Sri Lankan authorities expressing deep concerns about detention of lawyer Hejaaz Hizbullah under Prevention of Terrorism Act (PTA).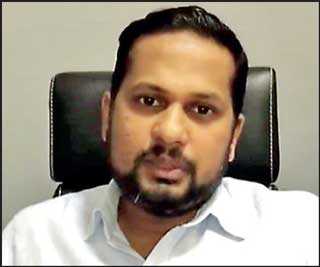 Hejaaz Hizbullah


The Delegation of the European Union to Sri Lanka on its official Twitter handle confirmed that a letter has been sent to government adding that "as the ICJ - International Commission of Jurists – advocates for due process under international law, we reiterate the need to review counter-terror legislation to bring it in line with SL's international human rights obligations."

The delegation of the EU in SL refused to disclose full contents of the letter saying it is 'confidential.'

The Daily FT learns that the Government is yet to respond to the EU's letter. Hizbullah is being held under a Detention Order since mid-April over his alleged links to the Easter Sunday suicide bombers, but human rights activists and several other groups have expressed concerns about the lack of due process with regards to his detention.

The ICJ in a statement issued last month said that by allowing warrant-less entry, search of premises and the arrest of persons, the Prevention of Terrorism Act violates basic due process guarantees under international law.

"This legal provision is one of many problematic provisions of the PTA. The ICJ reiterates it calls for the PTA to be repealed and replaced with a law that conforms with Sri Lanka's international human rights obligations," the ICJ added.