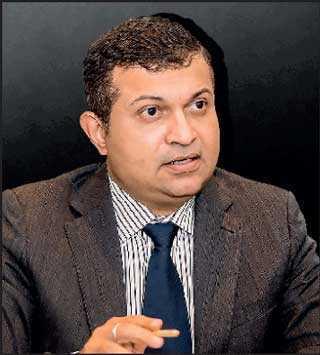 Dr. Kenneth De Zilwa
---
Top economist Dr. Kenneth De Zilwa has been appointed as the new Chairman of LankaClear Ltd.

The appointment by Central Bank Governor Prof. W.D. Lakshman is for three years effective from 1 June.

He will succeed the incumbent Anil Amarasuriya, an ex-veteran banker. LankaClear is Sri Lanka's National Payment Network under
the guidance and supervision of the Central Bank and facilitates all domestic interbank payments providing a vital service to the country's banking and financial sector and critical service to the country as a whole.

Dr. De Zilwa is a senior banker with over 17 years of experience at all functional levels in senior management positions. He has worked at Citibank N.A. and HSBC and managed all the functions across the verticals and leverage his knowledge and exposure.

His contribution as a Treasury specialist provides a strong platform in the areas of risk management tools/products, money markets and debt markets and he has in-depth knowledge in both domestic and international financial markets. His immense and in-depth work experience in capital markets and domestic debt products have contributed to the derivatives market and while at HSBC Dr. De Zilwa played a significant role in handling the derivative markets.

He was a President of the Sri Lanka Forex Association and contributing in setting up the ACI Market Ethics Committee. Dr. De Zilwa has created an environment to help Sri Lanka Forex gain full membership of ACI International during his tenure while leveraging his experiences.

At Citibank during De Zilwa's role as Head of Fixed Income Currencies and Commodities (FICC) from November 2007 to June 2010, he was part of the senior management team responsible for guiding and developing policy decisions of the bank. This role covered management of the bank's liquidity, business plans, profitability, product development, currency and interest rate risk positions, while ensuring balance sheet growth of the bank.

He holds a MA in Economics for Development form Erasmus University of Rotterdam, Netherlands, a MA in Economics and a Post Graduate Diploma in Development Economics from the University of Colombo. He has also obtained a Post Graduate Diploma in Bank Management and Finance from the Institute of Bankers Sri Lanka.