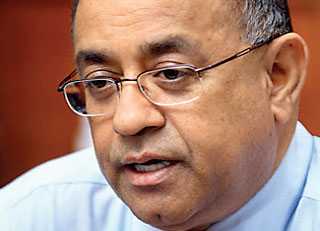 Dr. P.B. Jayasundera
---
Secretary to the President Dr. P.B. Jayasundera has summoned the banking sector for another meeting this morning.

Sources said Chairman and CEO of all State and private sector banks have been invited.

The latest collective engagement comes after President Gotabaya Rajapaksa met State banks individually as well as the Central Bank officials last week, stressing the need to step-up support for COVID-hit enterprises and entrepreneurs and revive the crisis-hit economy.