Business leader Dhammika Perera yesterday increased his personal stake in the most diversified blue chip Hayleys PLC to 51% from 50.44% previously.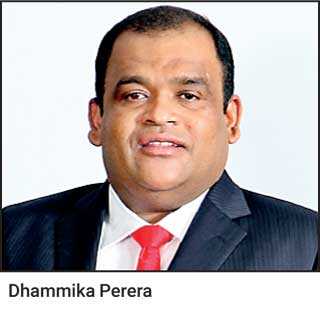 The move follows Perera buying 435,000 shares of Hayleys PLC at Rs. 180 each in a deal worth Rs. 78 million. Overall 490,955 shares of Hayleys traded for Rs. 88.37 million and was the fourth largest contributor to the turnover. The share price of Hayleys recorded a gain of Rs 10.00 (5.88%) to close at Rs 180.00.
Perera now holds 38.26 million shares in Hayleys PLC, out of 75 million shares. As at 30 September Net Assets per share of Hayleys PLC is Rs. 514.69, up from Rs. 512.30 a year ago.

Public holding of Hayleys PLC is 37.67%.