Perera's Counsel Romesh De Silva PC informs Court his client will await SC determination
Perera was scheduled to take oaths as a MP today
Six FR petitions filed challenging Perera's appointment as National List MP
SC will take up consideration of petitions today
Business leader Dhammika Perera will not take others as Member of Parliament (MP) or as a minister until the conclusion of the cases pending before the Supreme Court challenging his appointment as a National List MP, the Supreme Court was informed yesterday.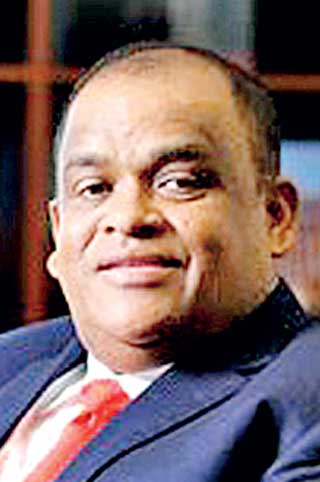 Dhammika Perera
PC Romesh De Silva, who appeared on behalf of Perera told the three-member breach of the SC that his client has given the undertaking that we will not take oath until the final decision of the Court.
He was tipped to take oaths as an MP today before Speaker Mahinda Yepa Abeywardena but with the SC taking up the cases filed challenging his appointment, Perera has decided to wait till the end of the hearing.

Several individuals and organisations including the Centre for Policy Alternatives (CPA) have filed Fundamental Rights (FR) petitions challenging the appointment of Dhammika Perera as a National List by the Sri Lanka Podujana Peramuna (SLPP) to fill the vacancy created by the resignation of Basil Rajapaksa.

The SC bench comprised justices Priyantha Jayawardena, Yasantha Kodagoda and Arjuna Obeysekera. The petitions will be taken up for consideration today.