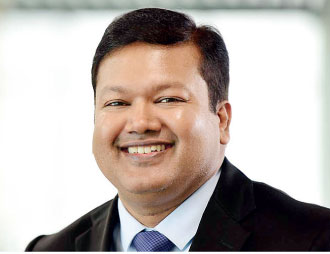 Romal Shetty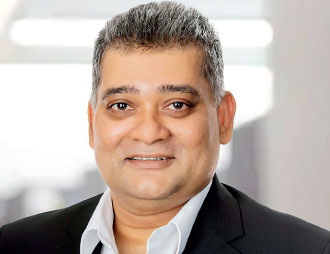 Channa Manoharan
---
Global consulting giant Deloitte is bullish about Sri Lanka's growth prospects and is committed to make significant investments.

This optimism was shared by Deloitte South Asia Chief Executive Officer Romal Shetty ahead of his visit to Sri Lanka today.

"We are bullish about the growth prospects of the country. We see the Sri Lankan Government embarking on a bold reformation agenda, and the private sector too is gearing up for growth. We want to be a positive force to support this process from both a private and government sector perspective," said Romal in an interview along with Sri Lanka and Maldives Country Managing Partner Channa Manoharan.

Romal said that businesses within Sri Lanka can build their next growth phase with disruptive technology such as AI there is no reason why more world-class organisations can't emanate from this beautiful country. He also said Sri Lanka holds the promising potential to emerge as a maritime hub and a pivotal logistics centre, encompassing both air and sea transportation. Despite its relatively small size, the nation boasts natural advantages, including a thriving tourism industry and renowned exports such as tea and spices. "Leveraging these assets, Sri Lanka can fortify its position as a strategic hub for trade and commerce. Moreover, Sri Lanka's high-quality education and healthcare systems translate to a skilled and capable workforce excelling in various sectors, from services to manufacturing," he added.

He said as Sri Lanka prepares to take the next big leap, it has the potential to become the talent magnet that not only serves local clients but also contributes to large-scale global projects. We at Deloitte, in collaboration with the Government, can work as a catalyst to accelerate the country's economic resurgence, and our collective might, size, scale, and expertise can help make Sri Lankan companies the best in class," said the South Asia CEO of world's largest professional services firm.

Romal said Deloitte's aim in Sri Lanka and South Asia is to become the undisputed leader in professional services. "We believe we are well on the path to that goal. The combination was the first of the many investments we will be making in the South Asia region. Further, significant investments will be made by infusing technology in everything we do – in all our practices," he pointed out.