Cabinet nod for release of land for 14 selected early investor agro-entrepreneurs
Zone to span 64 acres in Mahipenna area in Elpitiya
Committee to select second set of investors via Business Feasibility Assessment of Agriculture Sector Innovation Project
---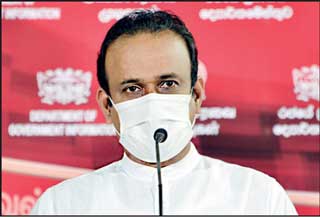 Cabinet Co-Spokesman Minister Ramesh Pathirana
---
The Government is to boost value-added agri exports by setting up a dedicated zone in the Southern Province whilst early investors too have been identified.


Cabinet Co-Spokesman and Plantations Minister Ramesh Pathirana told journalists yesterday that 14 agri-entrepreneurs had already expressed interest to set up ventures in the proposed zone and Cabinet had approved proposal to allocate plots of land accordingly.

The proposed Export Agro Value Chain Development Industrial Zone will be on a 64-acre land owned by the Land Reforms Commission in the Mahipenna area in Elpitiya.

The 14 agri-entrepreneurs were identified through the Business Feasibility Assessment conducted under the ongoing Agriculture Sector Innovation Project. Pathirana said the Cabinet gave the go-ahead to proceed with the first phase of the initiative and to appoint a committee headed by the Secretary to the relevant State Ministry to select agri-entrepreneurs under the second phase.

"The zone will promote value addition to export agri-products such as tea, spices and pepper and earn higher foreign exchange earnings than shipping them in bulk form," Pathirana added.

In 2020, agricultural exports registered a decline in earnings of 5.1% to $ 2.33 billion compared to 2019, due to weaker earnings from tea, seafood and unmanufactured tobacco, while earnings from spices, coconut, minor agricultural products, rubber and vegetables increased.

However agricultural exports accounted for 23% of total in 2020 higher than 20.6% in 2019.