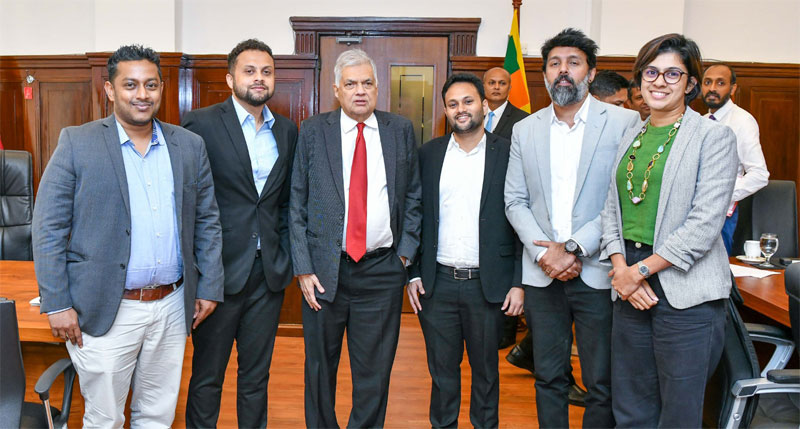 DMASL Board of Directors with President Ranil Wickremesinghe
---
The Digital Marketing Association of Sri Lanka (DMASL) has engaged in a dialogue with President Ranil Wickremesinghe on the Budget 2024 proposals.

Issuing a statement, DMASL said the discussion focussed on dissecting the nuances of the Budget 2024 and its implications for the Digital Marketing Industry.

DMASL President Umair Wolid stated that the Association emphasises the importance of a collaborative spirit, stressing the need for a unified approach between the Government and the digital marketing industry.
"Our goal is to establish a framework that mutually benefits both parties," he added.

DMASL further said President Ranil Wickremesinghe, recognising the industry's pivotal role in driving economic growth, has voiced his commitment by pledging support for initiatives geared towards ensuring its sustainability and global competitiveness.