Colombo Magistrate Court yesterday issued an order preventing former Central Bank Governor Nivard Cabraal from leaving the country.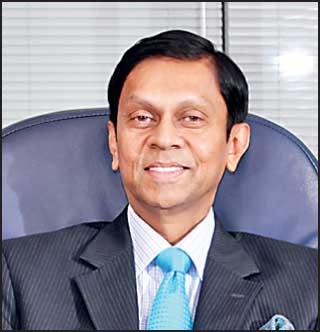 Ajith Nivard Cabraal


The order was issued after political activist Keerthi Tennakoon filed a legal case against Cabraal on alleged misappropriation was taken up for consideration before Colombo Additional Magistrate Kanchana Niranjani de Silva yesterday.

As per the Colombo Magistrate Court order, Cabraal cannot leave the country till 18 April.

Tennakoon among his six charges against Cabraal said the former central bank Governor was responsible for the economic crisis.

Cabraal was the 16th Governor of the Central Bank appointed in September 2021, whilst he created history as the first to enjoy Cabinet rank.

Prior to the appointment, he was the State Minister of Money and Capital Market and State Enterprise Reforms from 12 August 2020. He was the Senior Advisor to the Prime Minister on Economic Affairs from November 2019 to August 2020. Cabraal was also the 12th Governor of the Central Bank of Sri Lanka from July 2006 to January 2015.

Cabraal strongly opposed to seek International Monetary Fund (IMF) and instead pronounced that he will go for a 'homegrown solution' claiming that CB has more experts than outside bodies.

He resigned from the post on Monday after the ruling Sri Lanka Podujana Peremuna (SLPP) Government's entire Cabinet resigned on the previous day.