---
The control of Sinhaputhra Finance PLC (SFL), the popular but capital-requiring Kandy-based finance company, changed hands yesterday for Rs. 301 million.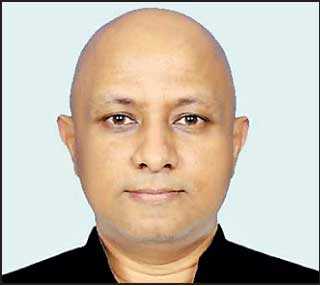 Managing Director and CEO Ravana Wijeyeratne


Major shareholder Ravana Wijeyeratne, who is also the Managing Director and CEO and the son of the founder, sold a 50.31% stake.

The shareholding amounting to 31.675 million shares was sold at Rs. 9.50 each to Singhe Capital Investments Ltd., a southern-based company. The transaction was concluded following the approval of the Central Bank.

Sinhaputhra Finance intends to implement the capital augmentation plan approved by the Central Bank of Sri Lanka with the support and commitment of its new shareholder.

On account of controlling stake changing hands, Singhe Capital will be required to make a mandatory offer as per the SEC Act to remaining shareholders. Net assets per share of SFL as at 30 September 2019 was Rs. 14.94.

The selling broker was Acuity Stockbrokers whilst NDB Investment Bank Limited (NDBIB) acted as the Financial Advisor to Singhe Capital Investment Limited on the acquisition of Sinhaputhra Finance PLC.

Bimputh Finance PLC holds 19.93% stake and is the second largest shareholder. The public holding of SFL is 49.56% comprising 1,000 shareholders.

Six months ended on 30 September 2019, SFL made a profit of Rs. 22.47 million in comparison to Rs. 24 million a year earlier. In the second quarter it was Rs. 12.6 million, up from Rs. 10.4 million a year ago.

As at 30 September 2019, SFL had assets worth Rs. 6.5 billion, down from 6.8 billion by end FY19. Liabilities amounted to Rs 5.59 billion, as against Rs. 5.87 billion. The Company was carrying losses worth Rs. 156.3 million, though lower compared to Rs. 183 million in FY2019.