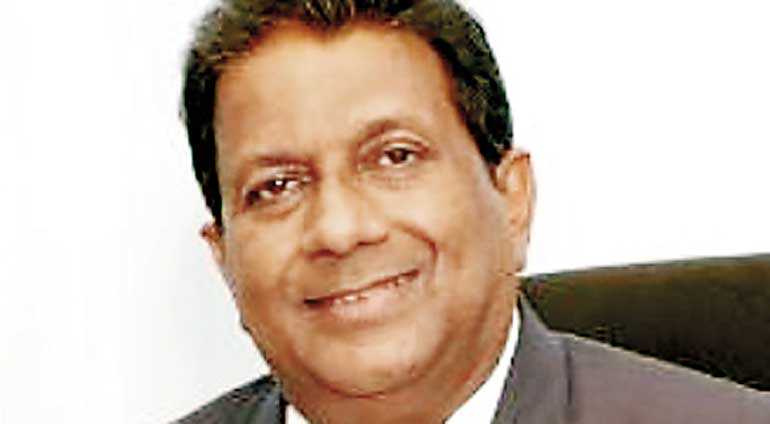 LCMA Chairman

S.M.D. Suriyakumara
LCMA collaborates with CRI to develop a suitable coconut oil for their production
New product will be used for all confectionary products within 6 months
Industry envisages $75 m annual saving in foreign exchange with use of local solution
By Charumini de Silva

In a key breakthrough, the confectionary manufacturing industry has agreed to join hands with Coconut Research Institute (CRI) to develop and use coconut oil for their products instead of palm oil.

Following the successful meeting with CRI recently, Lanka Confectionary Manufacturers Association (LCMA) has agreed to use a specially developed coconut oil that will suit their production going forward.

"We had a very fruitful discussion with the CRI officials last week along with Secretary to the President Dr. P.B. Jayasundera, Treasury Secretary S.R. Attygalle, and officials from Sri Lanka Customs. We are ready to use Sri Lankan products and help the economy grow," LCMA Chairman S.M.D. Suriyakumara told the Daily FT.

Previously, the industry cried foul on increased import levies of critical ingredients such as palm oil.

"As a lucrative industry, we had a strong hold despite the fierce competition. However, no Government was ever so supportive in developing a key product used for confectionary products, which in turn save millions of dollars annually. Therefore, without any objection, all members agreed to this," he added.

Although the high-ranking Government officials requested to use coconut oil immediately in their production lines, the members of the LCMA have requested six-month grace period to develop the best coconut oil that will suit their production. "The extended time for the usage of the new oil will help us to do the trials in our range of products without harming the quality, taste and the production line," Suriyakumara pointed out.

He said a new team was appointed in collaboration with CRI, LCMA members along with a technical team that has vast experience in research and development (R&D). The team will also be supported by Sri Lanka Standards Institute (SLSI), Sri Lanka Customs and Finance Ministry to maintain quality standards as well as for guidelines.

As there is no estimated investment calculated at present, he noted that all LCMA member companies have agreed to provide their R&D facilities for any technical assistance required in developing the coconut oil. "Funding for the entire project has not yet being finalised. If there is a R&D funding necessity, LCMA will consider," Suriyakumara said.

He said with the use of local solution, the country will save around $ 75 million in foreign exchange from the import of 30,000 tons of palm oil by the confectionary industry.

According to LCMA, the confectionary industry provides direct employment to over 50,000 and around 600,000 are indirectly dependent. The national supply chain network involves over 150,000 retailers across the country. The industry's products are on par with the best in the world and Sri Lankan companies also export to over 55 countries with an annual export income of $ 100 million.

The industry consists of companies producing biscuits, cookies, cakes, wafers, toffees, chocolates, desserts, snacks, ice cream, etc. Sri Lanka's confectionary industry, which was built on over many decades of hard work, contributes over 85,000 metric tons per annum to the national food supply chain.