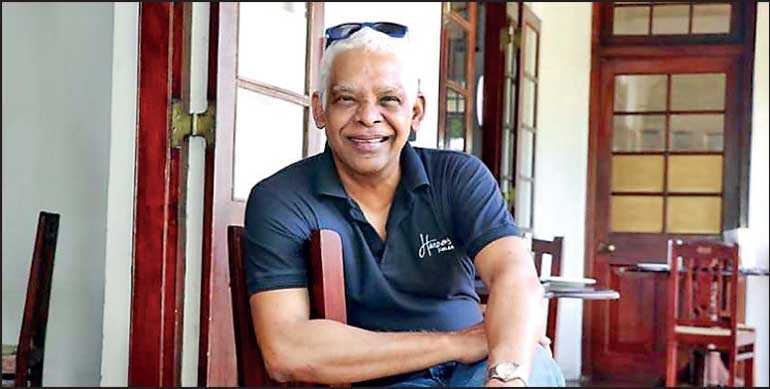 CCRC President Harpo Gooneratne
---
By Charumini de Silva
---
The Colombo City Restaurant Collective (CCRC) yesterday called on fellow Sri Lankans to support all local businesses despite the COVID-19 pandemic as member outlets had introduced a number of health and safety measures.

"The restaurants in Colombo are once again hampered by the resurgence of COVID-19 in the country and we all are facing these troubled times together. I urge fellow Sri Lankans to support all local businesses to keep afloat," CCRC President Harpo Gooneratne told the Daily FT.

The likely relaxation of curfew in the Western Province from Monday (9 November) is expected to improve prospects for CCRC members but Gooneratne's appeal comes as most diners are still wary, given the second wave of COVID-positive cases in the country.

CCRC is the apex body representing the food and beverage industry in Colombo and its members have been requested to continue their service and commitment to doing what's right to protect their customers and associates, while maintaining the highest levels of hygiene and safety.

"Food is categorised under essential services and most of our members are in operation for delivery orders. The Provincial Councils have been quite supportive in issuing necessary quarantine curfew passes to owners and staff as well as riders. Food deliveries are the only means of survival we have at present," he said.

He encouraged people to treat themselves by ordering their favourite restaurant dishes during the curfew period.
Gooneratne said the key focus right now was to keep business running and safeguard the jobs of the staff of all its members. "This is why I encourage supporting local businesses because every little counts to secure their jobs, to put food on their families' tables, to help business remain strong, and to keep the economy moving ahead," he stressed.

He highlighted the importance of managing the situation well to overcome this unprecedented crisis effectively.

The CCRC President said it would be detrimental for them if the current quarantine curfew was extended further but expressed confidence of a rebound once it was relaxed.