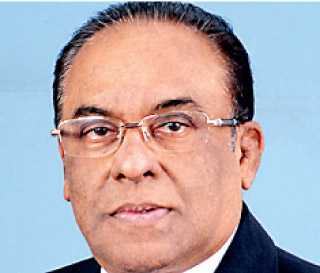 Colombo City Hotels President M. Shanthikumar
---
Colombo City Hotels President M. Shanthikumar together with his member hoteliers in a statement yesterday congratulated new Prime Minister Mahinda Rajapaksa and the Sri Lanka Podujana Peramuna (SLPP) for the victory in the recently concluded General Elections.

Shanthikumar said he is hopeful that a strong Government in Parliament and Cabinet of Ministers would provide the impetus required for the tourism industry to navigate through these tough times and flourish in the long term.

In his statement, the City Hotels President acknowledged that the new Government has the full backing of the city hoteliers who are keen to discuss and implement a forward strategy for the industry to fulfil the vision of President Gotabaya Rajapaksa.