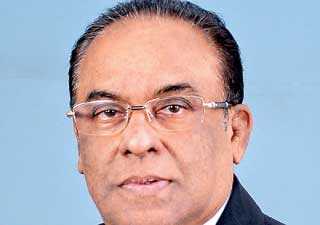 Colombo City Hotels Association President M. Shanthikumar
---
The Colombo City Hotels Association (CCHA) has called for the urgent and speedy resolution of the longstanding dispute over the 1% tax on turnover levied by the municipality councils.

CCHA President M. Shanthikumar, in an interview, told the Daily FT that the local government tax dispute has been raging since 2009. He said the Colombo Municipality Council (CMC) has taken legal action on many hotels for non-payment of this tax and the issue remains unresolved as authorities continue to be unsympathetic towards the plight of the tourism and hotel industry.

"The reality is that hotels are just not able to pay these dues. It is a struggle to pay our own employees and keep the hotel operations running. Unfortunately, the Municipality is one of the few Government institutions that have not understood the plight of the hotels today," Shanthikumar said.

It was pointed out that as the 2019 Easter Sunday terror attack and the COVID-19 pandemic have dealt a severe blow to the tourism and hotels sector, the Government needs to step in.

"We are crying for a solution for the problem and Colombo Hotels cannot settle millions of rupees to the Municipality at this juncture. There are over 150 cases in litigation in Colombo alone. It is very disappointing that, for some unknown reasons, the local government issue has been dragging on for the last 12 years, where the hotels have been compelled to spend a colossal amount of legal fees for their lawyers," CCHA President said.

"We plead to the Government leadership and the authorities concerned for a lasting solution to this issue immediately. We hope that this Government will solve this burning issue without any further delay," Shanthikumar added.

 See Page 5 for the full interview with Shanthikumar in which he shares recommendations and key insights to the struggle and challenges faced by CCHA, whose members account for over 6,000 rooms, or 20%, of the total rooms operating in Sri Lanka.