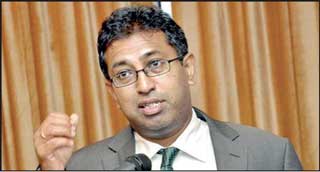 MP Dr. Harsha de Silva
---
The Committee on Public Finance (COPF) has approved the clauses under the Casino Business (Regulation) Act, its Chairman and MP Dr. Harsha de Silva told the Parliament yesterday.
President Ranil Wickremesinghe, in his capacity as Finance, Economic Stabilisation and National Policies Minister, authorised the Casino Business (Regulation) Act No. 17 of 2010 recently. These regulations were cited as the Casino Business Licensing Regulation No. 1 of 2022.

The approval of the COPF was granted subject to regulation of casinos under strict conditions, MP de Silva said.

The new law clearly outlines the procedure for application for a licence or for the renewal of a licence, matters to be considered in evaluation of an application, licence fee, the grant of licence or its cancellation or surrender; obligations of the licence holder including the appointment of compliance officers, conduct within the casino and restrictions as well as proper keeping of books, accounts, audits and gaming and other records.
New legislation also covers employers and employees.

At present there are only two operators and gaming business is among the most taxed in Sri Lanka.

Separately, tourism, leisure and entertainment industry analysts welcomed the move, saying legality gives more credence to existing businesses and those who may be keen to set up operations.