Opp. Leader's office sent request for bulletproof vehicle in letter to PM's Office
It cited serious security threats to former President
Decision on Cabinet paper referred for next week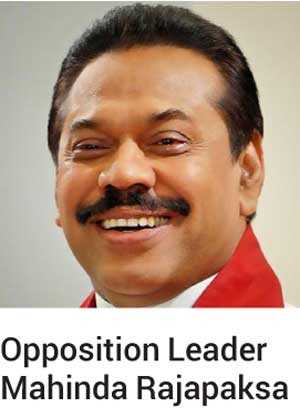 The Cabinet paper submitted by Prime Minister Ranil Wickremesinghe this week to purchase a bulletproof vehicle for Opposition Leader Mahinda Rajapaksa had been due to a request from the former President's Office for a new vehicle. Secretary to the Opposition Leader Harsha Wijewardena had written to the Prime Minister's Office on 22 May requesting a new bulletproof vehicle for the former President, citing serious security threats.

"The Opposition Leader who is the fifth executive president of the country has been warned by security officials of a serious threat to him and has been told to travel only in bulletproof vehicles," the letter said.

It added that the bulletproof vehicles that the Opposition Leader uses now were in poor condition and had to undergo regular repairs due to mechanical problems.

It also said that due to the inadequate number of vehicles given to the Opposition Leader's Office, he faced many difficulties in carrying out his official work.

The Cabinet paper submitted by the Prime Minister was referred for next week when a decision will be expected on the request.