State Minister of Money and Capital Markets and State Enterprise Reforms Ajith Nivard Cabraal will engage with Foreign Institutional Investors (FII's) today via a virtual event hosted by CT CLSA Securities and CITIC CLSA.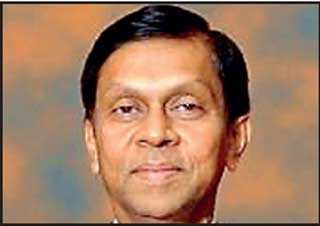 Ajith Cabraal
---


The event has generated good interest with participants registered from all major financial hubs in Asia, Europe and the US.

They represent some of the largest Global and Frontier asset managers with exposure to Sri Lankan equities, dollar sovereign bonds and rupee denominated government securities.

With the strong mandate given at the recent General Election, FII's are keen to get a first-hand account of macro-challenges in Sri Lanka, and also to seek out investment opportunities by better understanding the medium and long-term policy direction of the new Government.

CT CLSA Securities was the pioneer company to organise highly successful frontier investor forums which featured corporates from Sri Lanka, Pakistan, Bangladesh and Vietnam. Despite challenges posed by the COVID-19 pandemic, the Company has continued to offer opportunities for FII's to engage with policy makers and leading local corporates through virtual events.

CT CLSA Securities, a Member of the Colombo Stock Exchange, is the stockbroking subsidiary of CT CLSA Holdings Ltd (CT CLSA), a leading capital market service provider in Sri Lanka that also provides investment banking and asset management services through its subsidiaries CT CLSA Capital and Comtrust Asset Management.

CT CLSA is backed by the strength of listed conglomerate CT Holdings PLC and CITIC CLSA, Asia's leading and longest-running independent brokerage and investment group (a part of CITIC Securities Co., Ltd of China).