With finance and business experts gearing up to receive this year's Budget proposals in November, the Institute of Chartered Professional Managers of Sri Lanka (CPM Sri Lanka) is organising a webinar on 15 September as a precursor to the process to create an opportunity for them to anticipate proposals that are currently necessary.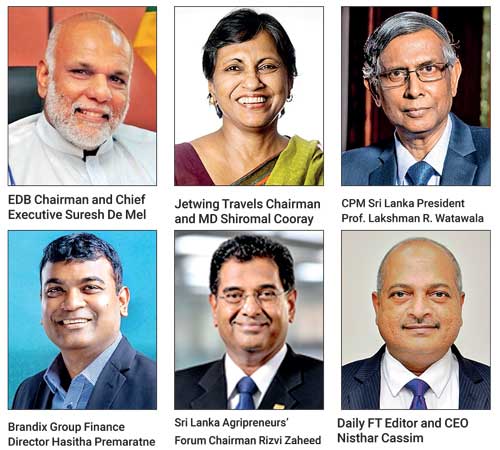 CPM Sri Lanka has invited lead spokespersons from five major areas of exports, tourism, education, apparels and agriculture to set out their wish list on what their expectations are from Budget 2022.

The speakers who are experts in their area will outline what their particular sector would need from the proposals so as to strengthen the sector and stimulate it to overcome the economic and financial difficulties they face. They will discuss proposals that are not utopian but based firmly on ground reality.

The webinar will be held tomorrow from 3 p.m. to 5:30 pm via Zoom and participants can access the webinar free of charge.

Experts from five major areas – Sri Lanka Export Development Board Chairman and Chief Executive Suresh De Mel, Jetwing Travels Ltd. Chairman and Managing Director Shiromal Cooray, CPM Sri Lanka Founder and President Prof. Lakshman R. Watawala, Brandix Group Finance Director Hasitha Premaratne and Sri Lanka Agripreneurs' Forum Chairman Rizvi Zaheed – will form a panel to express their in-depth views and suggestions from their respective sectors.

Speeches will be followed by a Q&A session. The session will be moderated by Daily FT Editor and CEO Nisthar Cassim.

CPM Sri Lanka invites all interested stakeholders to listen to expert views through this valuable webinar. Contact the CPM Secretariat via 0706 590995, 0706 590996 or 0706 590997 or email to info@cpmsrilanka.org for prior registrations.

CPM Sri Lanka is engaged in the conduct of professional management diploma programs, executive management development programs, knowledge sharing sessions, research forums, international management conferences, the release of bi-annual management journals and organising various other networking events for its members and well-wishers.