---
CID says irregularities in procedure of doctor's arrest
The Criminal Investigation Department (CID) yesterday informed the Kurunegala Magistrate's Court that investigations carried out so far had not proven that Dr. Mohammed Shafi Shihabdeen had blocked the fallopian tubes of mothers, amassed wealth in an illegal manner, or maintained links with a terrorist organisation.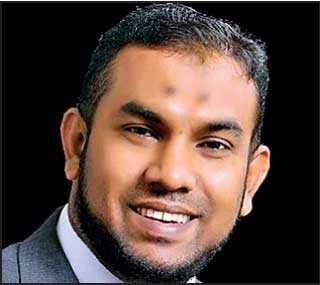 Dr. Mohammed Shafi


When the case against Dr. Shafi was taken up for hearing, the CID also said there had been irregularities in the process of arresting him.

Dr. Shafi has performed 4372 Caesarean surgeries at the Kurunegala Teaching Hospital, the CID informed the Kurunegala Magistrate's Court.

The CID produced a 210-page report to the Court on the findings of their investigations on the assets of Dr. Shafi, and the complaints lodged by mothers who underwent Caesarean surgeries under him.

The CID had recorded statements on Dr. Shafi from over 500 persons with regard to the investigation carried out against him.

However, no evidence was discovered connecting the doctor to the National Thowheed Jama'ath (NTJ) or terrorist activities.

The CID informed the Court that they will refer to the Secretary to the Ministry of Defence and take measures to release Dr. Shafi, who is currently detained under the Prevention of Terrorism Act. The CID said a decision would be made about further detention of Dr. Shafi after discussing the matter with the Secretary to the Ministry of Defence, as charges against him had not been proven.

The CID said a large number of statements were recorded from medical doctors, nurses and other staff members who worked with Dr. Shafi, and that their statements proved that he had not committed wrongdoings as had been alleged.

The CID informed that they have reported to the Court 468 complaints out of 615 received, alleging mothers developed complications after Dr. Shafi performed surgeries on them.

It said 13 mothers out of the 147 complaints, which were being investigated, were produced before an expert committee, but only two of them are eligible to be examined further. The CID said the other 11 complaints were false.

The request made by the CID to produce these mothers before a medical experts' committee in Colombo on 30 June to be tested for their fertility was rejected by Kurunegala Chief Magistrate Sampath Hewawasam. He ordered this medical test to be suspended immediately.

The Magistrate ordered the CID to report to the Court after inquiring from the medical experts' committee as to how it would conduct the medical examinations.

Accordingly, the CID sought a Court Order to carry out an SHG test on the affected mothers at the Colombo National Hospital.

The attorneys representing the victimised parties objected to this request, stating that the SHG would further deteriorate the health condition of the mothers, who are already experiencing complications or infertility.

Therefore, the Court rejected the request of the CID and ordered to obtain a report on the matter from the doctors at the Kurunegala hospital, including the hospital director, and to produce it to the Court on 11 July.