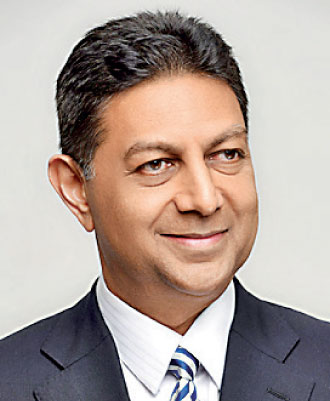 Chairman Harsha Amarasekera
---
CIC Holdings PLC has concluded the financial year 2023 recording its highest ever Profit after Tax (PAT) of Rs. 10.05 billion on a revenue of Rs. 68.5 billion.

In a statement CIC said the sterling performance by the agriculture rich diversified conglomerate amidst a challenging macroeconomic environment witnessed group revenue increasing by 68% and group PAT increasing by 131% as against the previous financial year.

The group's exceptional achievement comes on the backdrop where Finance increased to Rs. 4.67 billion from Rs. 2.62 billion in FY22 and tax expenses incurred tripled to Rs. 3.07 billion.

CIC said following the lifting up of the ban on agro chemicals and fertiliser in late 2021 the pent-up demand for agri-inputs grew significantly during the last financial year during which favourable weather in the Maha and Yala seasons also contributed strongly towards the significant growth of the crop solutions business which contributed immensely towards the CIC group's landmark achievement.

It said Livestock Solutions, Industrial Solutions and the Health Care and Personal Care sectors were the other key sectors that showed steady growth and contributed towards the historical achievement of the group's performance.

Despite facing numerous challenges during the period under review the CIC said the group was able to post its best ever performance due to prudent working capital management, key tactical decisions taken, and a host of cost rationalisation measures adopted during the year.

Moving forward, CIC is optimistic about its ability to further strengthen and grow its businesses and continue with its positive contribution towards the Island's economy whilst enhancing the value of all stakeholders.