Power monopoly predicts possible power shortage in first five months of 2020
Two tenders for 104 MW and 96 MW power plants issued
Fresh tender for 300 MW LNG plant in Kerawalapitiya likely to be issued end Jan.
165 MW Kelanitissa closed for repairs, generation to restart in about three months
Power Ministry assures no power cuts, sufficient measures to address challenges
By Shailendree Wickrama Adittiya

Anticipating a shortage of power in the first five months of 2020, the Power and Energy Ministry has decided to set up contingency power, and has called for bids to supply 200 MW of power on a short-term basis.

The Ceylon Electricity Board (CEB) on 26 December issued two tender notices calling for the generation and supply of 104 MW and 96 MW of supplementary power, under a power purchase agreement. According to the tender notices, the 104 MW plant will have grid locations in Valachchenai, Ampara, Habarana, Beliatta, and Matugama, and the CEB already has land for this plant. The tender will be closed on 16 January.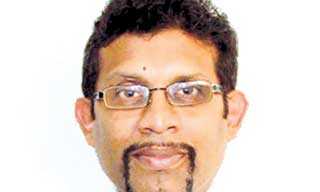 Power and Energy Ministry spokesman Sulakshana Jayawardena
The 96 MW plant will have grid substations in Anuradhapura, Kosgama, Mahiyanganaya, and Monaragala and the company will have to find land for the generation facilities. The tender will be closed on 30 January.

The move to call for bids came about following the CEB's projection of a power shortage in the coming months, caused partly due to dry weather conditions from January to the end of May and the increase in demand for power during this period.

"According to their forecasting, there is a gap of 300 MW between demand and the existing capacity," Power and Energy Ministry spokesman Sulakshana Jayawardena told Daily FT. He added that the CEB has proposed short-term, medium-term, and long-term measures to meet increasing demand.

There are also limitations on hydro-power generation during dry weather conditions, as water collected in reservoirs are used for high-priority purposes like irrigation and consumption. "Due to these reasons, we can't run hydropower plants as we want, so to meet the demand, we are compelled to run thermal power plants," Jayawardena explained.
The shortage is also caused by ongoing repairs at the 165MW Kelanitissa power plant, which are expected to continue for two to three months. However, long-term plans are also being put in place in order to ensure uninterrupted power supply.

Long-term measures will also be implemented in the future, especially the construction of proposed power plants, which includes a 300MW LNG plant in Kerawalapitiya. A fresh tender for this plant is also expected to be called at the end of January.

"There are long-term generation expansion power projects identified under the long-term generation expansion plan," Jayawardena said, adding that these projects could not be implemented as planned in the past.

The LNG power plant in Kerawalapitiya is targeted to be completed by 2023. Jayawardena added that the CEB has proposed a number of plants under the long-term generation plan, taking into consideration factors like power source, nature of the source, technology, demand, and transmission facilities and infrastructure.