The LMD-Nielsen Business Confidence Index (BCI) plummeted by 15 basis points to register 62 in May, continuing its downward trend for the third consecutive month. LMD notes that this is the lowest the index has fallen to since July 2008. The count stood at 106 a year ago and averaged 93 points for the last 12 months, the magazine adds.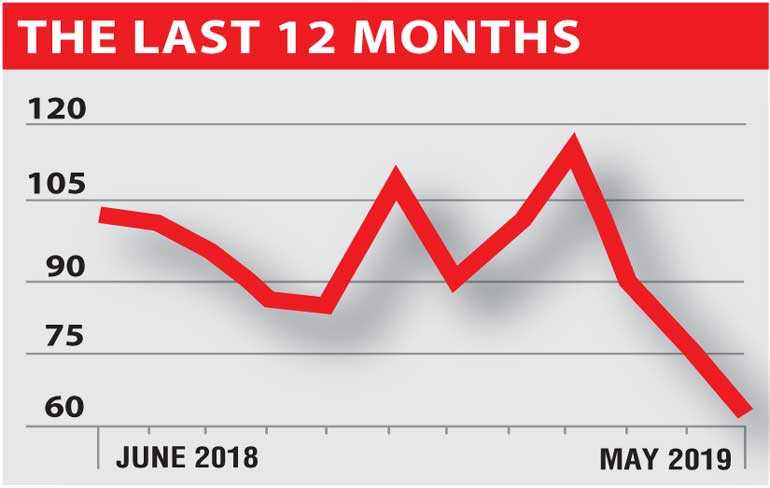 Nielsen's Managing Director Sharang Pant says in the latest edition of LMD that "the Easter Sunday attacks have had a telling impact on confidence levels in the country, be it among the business community or citizens and consumers in general." According to the leading business magazine, national security and the impact of recent events on the tourism industry are key concerns in corporate circles.
One survey respondent elaborates: "The state of national security is very poor and there are growing tensions in the country. It is hard to say how our business will be affected and whether the economy can recover in the short term…"

Noting that the business community is voicing fresh concerns following the violence and reprisals on 13 May, a spokesperson for LMD states: "We're uncertain about what to expect in the weeks and months ahead. Sadly, this is a reflection of the state of the nation at this time. Meanwhile, the barometer is seemingly edging down towards its all-time low."

The publisher of LMD, Media Services, says the latest edition of the magazine will be released to leading bookstores and supermarkets on 7 June (for the full BCI report, visit www.LMD.lk).