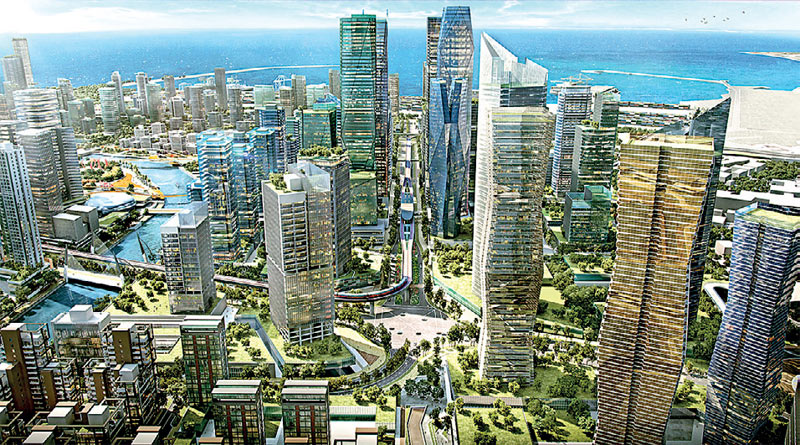 ---
LOLC Group's strategic investment arm says Rs. 23 b already paid as lease via subsidiaries for projects such as Colombo Intl. Financial Centre, Colombo Marina Development and Port City Marina Hotel Development
A further commitment of $ 86 m in 2022 and 2023
---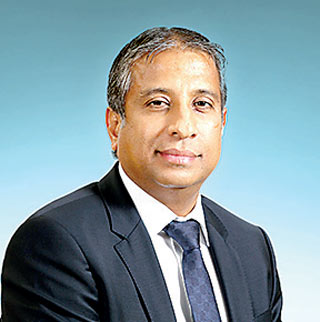 Browns Investments Chairman Ishara Nanayakkara
---
Browns Investments PLC (BIL) on Friday revealed that it had already invested $ 114 million, or Rs. 23.2 billion, so far for multiple projects in the Port City with commitment for a further $ 86 million in the next two years.

The payment through BIL's subsidiaries is after securing a 99-year leasehold rights of identified plots (over 74,400 square metres) at the Port City by entering into Indentures of leases on 2 December with the Colombo Port Economic Commission.

The amounts already paid for leases and respective projects include $ 42 million for Colombo International Financial Centre via BIL's subsidiary Ceylon Real Estate Holdings Ltd. The amount paid is part of the $ 102 million total lease cost for the 30,630 square metres of land for the project.

BIL, which is the LOLC Group's strategic investment arm, has via subsidiary Colombo Marina development Ltd. fully paid $ 55 million for 30,776 square metres of land for the Colombo Marina Development.

Additionally, via subsidiary Marina Hotel Holdings Ltd. $ 17 million was paid initially for the Port City Marina Hotel Development on a 12,006 square metre land plot. Total commitment is $ 43 million.

BIL said the balance $ 60 million for the Colombo International Financial Centre would be paid within a year and the $ 26 million payable on Port City Marina Hotel Development would be in two instalments in 2022 and 2023.

Friday's disclosure was a follow up to its original announcement in December last year revealing the MoU signed with China Harbour Engineering Company Ltd. (CHEC) to start the Colombo International Finance Centre (CIFC) Mixed Development project.

The project will be piloted over two phases whereby BIL is partnering with CHEC for Phase One via the incorporation of a Special Purpose Vehicle company. In the December 2020 disclosure, BIL said the total investment in Phase One amounts to $ 450 million with a buildable land area spanning 3.06 hectares which is leased from CHECH Port City Colombo Ltd. to the new SPV that will be jointly owned and managed by BIL and CHEC.

"This will be a significant undertaking involving the construction of one residential apartment tower, one serviced apartment tower, one office tower and a retail podium on the ground floor," the original announcement said.

The mega announcement with progress of money paid and committed however didn't boost BIL share price on Friday as it closed 10 cents higher at Rs. 14.50 (in September last year it closed at Rs. 2.70).

Nevertheless, BIL has been the most actively traded stock on the Colombo Stock Exchange (CSE) whilst its public float is 16.7% or 2.4 billion shares. Brown and Company and related parties control over 80% stake. LOLC Holdings share price closed down Rs. 5.50, or 0.56%, to Rs. 974.75, but Brown and Company closed up Rs. 3.50, or 1.26%, to Rs. 281.