Says BASL did not give any assurance to President he could continue in office if agreed to abolish the Executive Presidency and the 19th Amendment
---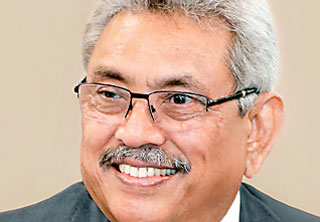 President Gotabaya Rajapaksa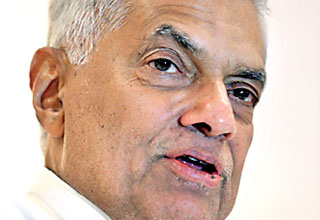 Prime Minister Ranil Wickremesinghe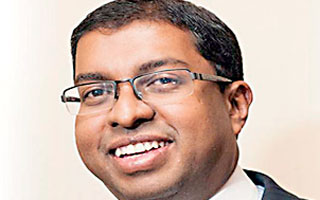 BASL President Saliya Pieris
---
The Bar Association of Sri Lanka (BASL) yesterday refuted Prime Minister Ranil Wickremesinghe assertion that it reached an agreement with President Gotabaya Rajapaksa that if the 19th Amendment is restored the latter can continue.

BASL was responding to parts of a statement made by Prime Minister on June 8 in Parliament referring to the BASL.

The Prime Minister had said in the statement: "It was the Bar Association which met the President on May 8th and arrived at an agreement with him. That if you restore the 19th Amendment and especially if you abolish the executive Presidency you can continue to be President.

This is there in what was brought. Their proposals do not have anything else. They met."

"The above statement is inaccurate and not a true reflection of what took place," said a statement issued by BASL President Saliya Pieris PC and Secretary Isuru Balapatabendi.

BASL said on 8 May the Management Committee of the BASL met President Gotabhaya Rajapakse at the President's House at his request where the BASL proposals to restore economic and political stability which had already been sent to him were discussed. The BASL also met the former Prime Minister Mahinda Rajapaksa and representatives of the Independent Group of MPs, the Samagi Jana Balawegaya (SJB) and the National Peoples› Power (NPP) at their request to discuss the Proposals of the BASL. Statements were released to the media on each of these meetings.

The proposals of the BASL not only included proposals on the restoration of the provisions of the 19th Amendment to the Constitution and the abolition of the Executive Presidency but also contained several proposals including the formation of a Government of National Unity comprising of a Cabinet of 15 members; the appointment of a Prime Minister acceptable to all political parties in Parliament; a Common Minimum Program to be agreed upon by all parties and the appointment of a 15 member Advisory Committee.

There was no agreement reached between the BASL and the President as claimed by the Prime Minister. Needless to say, the BASL is a professional organisation and the question of arriving at an agreement between the President and the BASL never arose. The BASL did not give any assurance to the President that he could continue in office if he agreed to abolish the Executive Presidency and the 19th Amendment.

The BASL re-iterated that political stability is essential to restore economic order in the country and for that purpose its proposals which have been agreed upon by several organisations including the Ceylon Chamber of Commerce offer a framework for stability. As a first step the re-introduction of the provisions of the 19th Amendment should take place without any delay followed by the implementation of a Common Minimum Program to be achieved by the Executive and the Legislature to restore stability in the country and meet the aspirations of the people who are demanding accountability and an end to corruption.