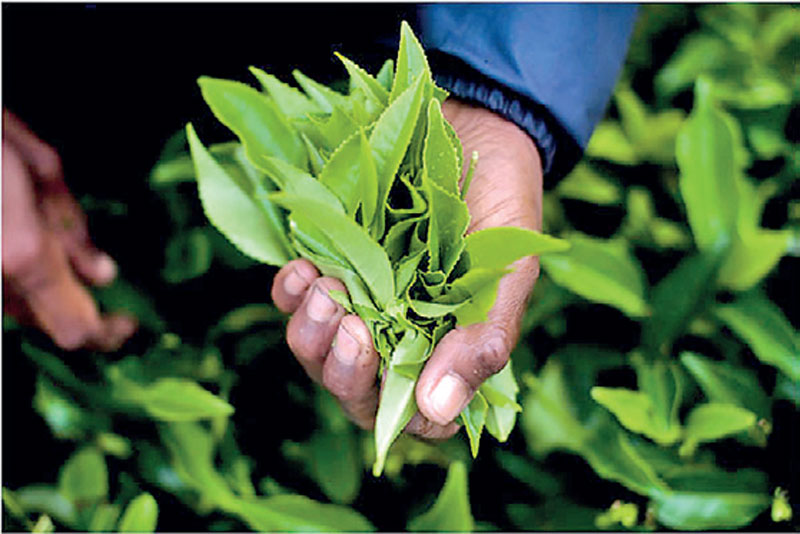 It said the August gain came primarily from the High Grown sector which recorded 4.9 million kilos, highest since 2013 and a sharp 20.7% more than 2020 quantity.

Tea production in August has increased by 5% year-on-year to 23.7 million kilos, whilst cumulative crop has risen by 18% to 211.6 million kilos, Asia Siyaka Commodities said.

Low Growns however, have slipped to 14.8 million kilos marginally, down by 0.1 million kilos from a year earlier, and Mid Growns were up 12% to 3.8 million kilos.

"Fairly well-distributed rainfall during the period and previously applied fertiliser enabled the relatively high August crop, particularly from the higher elevations dominated by the Regional Plantation Companies," Asia Siyaka said.

"Low Growns, which accounted for 62% of August production, are worryingly down on last year, despite favourable weather conditions. Disruption of fertiliser supply could have played a part in timely application and may signal further losses in September," the produce broker warned.

It also said the 211.6 million-kilo crop in the first eight months of 2021 is also the highest for the period in the past three years, which ranged between 203 million kilos and 211 million kilos.

High Grown production was up 15% to 47.43 million kilos. Mediums and Low Growns were up 19% to 36.69 million kilos and 127.5 million kilos respectively.